The Paro FC Women team was formed in 2019 December and debuted in the Bhutan Football Federation National League, 2020. The team offers scholarship for tertiary education, training and games for the senior team. By 2022 Paro FC has been able to strengthen the women team with a core group for support of women football formed. In addition to developing the players technically and physically, Paro FC has strived to support each girl with her confidence, creativity, decision-making ability and love for the game. We at Paro FC want girls:
Learn to control the ball
Learn to compete as a team
love the game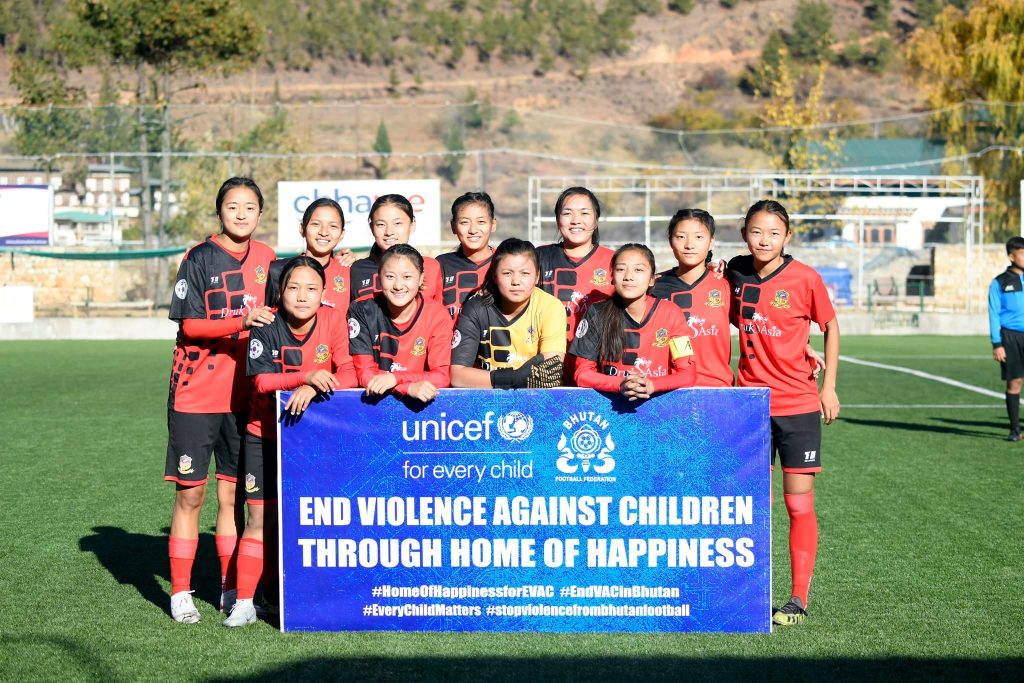 Training with the Women team of Paro FC is innovative, game-based and puts every women at the heart of every coaching session. We want every player to feel empowered, take responsibility for their own learning and realize their potential on and off the pitch. Our team of coaches are experienced in delivering training sessions that allow for a high level of decision making and involve every player from start to finish. We want all the girls in the women team to be excited to train, excited to learn new things, and committed to treating every training session as "the" training session. 'coaching.