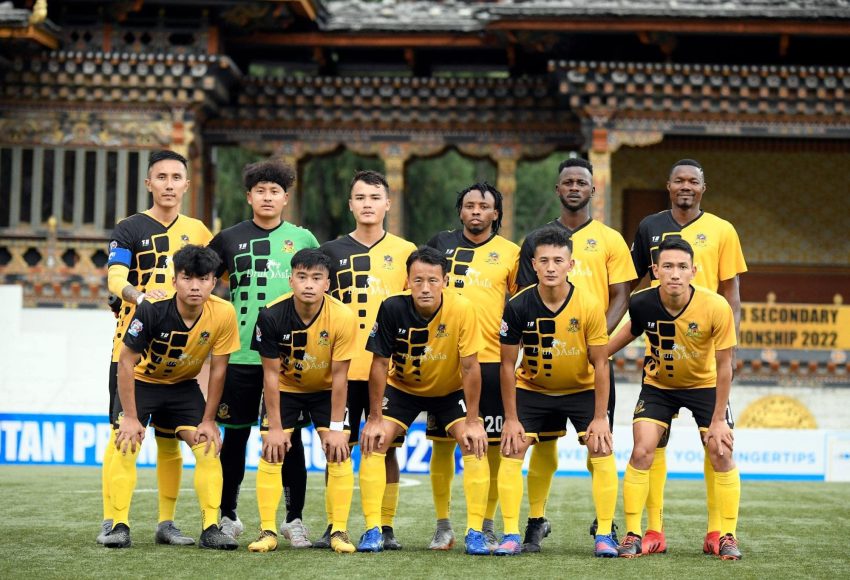 Paro FC and Sudeva FC sign MoU to develop football 
Paro FC and Sudeva FC signed a two-year Memorandum of Understanding (MoU) to enhance football.
As per the MoU, the football clinic and awareness campaign in schools and community in Bhutan will be organised to identify talent with the technical guidance from Sudeva.
The clubs will collaborate on football development programmes for schools, colleges, and communities by organising tournaments at mutually agreed locations. Technical assistance will be set up for the grassroots, and the elite football development residential academy in Bhutan.
The MoU facilitates Sudeva to recruit students from Bhutan for short-term and long-term football training programmes in CD Olimpic De Xativa, a third division club in Spain owned by Sudeva and in India on mutually agreed revenue sharing towards recruiting students.
Paro FC will be the merchandise partner of Sudeva in Bhutan and do all the marketing initiative to promote the club in the country.
"Ever since  the Chencho Gyeltshen played in India, most Bhutanese started watching  Hero I-League, and now people are following Sudeva and RoundGlass Punjab FC,"
Both the clubs also agreed to loan players on mutually agreed terms and conditions to participate in their respective leagues and tournaments to provide a platform for the players to gain international exposure. "Pre and Post training may be conducted jointly either in India or Bhutan to exchange good practices and promote unity between the two clubs and the nations," stated the MoU.
The MoU is also to provide sports skill development and training in Sudeva FC facility for Paro FC players to achieve sports excellence. Coaches and other officials of Paro FC will also get an opportunity to train at Sudeva facilities.
Paro FC President, Karma Jigme, said that he needed the club to help his players grow both technically and professionally. "Paro FC has an academy, and we need technical expertise. Sudeva is the right club because they are into this business since 2014."
The president and the co-founder of the Sudeva FC, Anuj Gupta, said that Bhutanese are hospitable. "It is essential to exchange the culture of two countries through the medium of football. Sudeva is happy to invite the Paro FC players in Delhi and all our other locations."
Bhutanese Coach Chencho Dorji and Ugyen Dorji work with Sudeva FC.