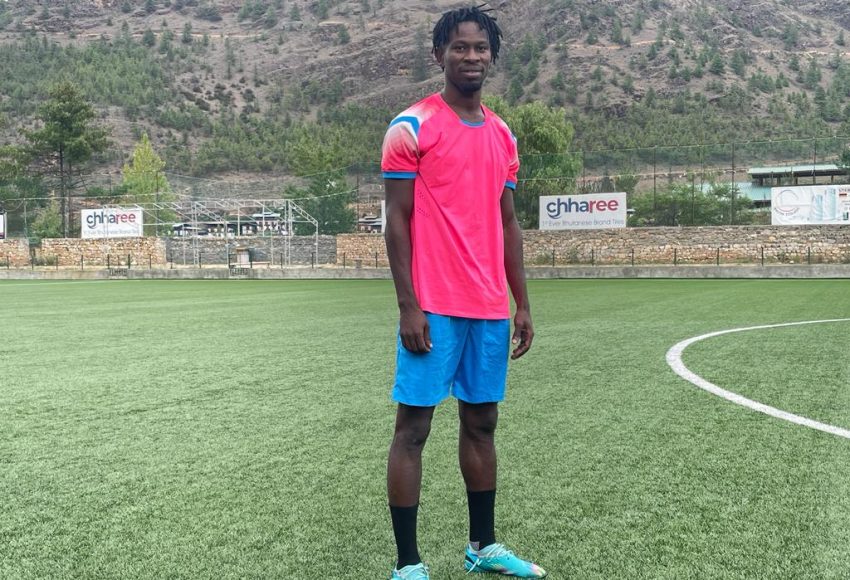 Evan Asante : Welcome to Bhutan !
Exciting news for Paro FC fans! The club has announced the signing of Evan Asante, a talented forward from Ghana. Evan previously played against Paro FC in the AFC Cup for Defenders FC of Sri Lanka. He has already played three times in the AFC Cup during his time in Sri Lanka and will surely prove to be an asset when Paro FC faces Machhindra FC from Nepal in the upcoming AFC Cup.
Evan has admired the club's style of play and has been eager to be a part of it. With a burning desire to succeed, Evan is determined to give his all and contribute his best to the team. Fans can look forward to witnessing his prolific skills on the field as Paro FC aims for continued success.
Evan was in Bhutan in 2020 to play an AFC Cup match, and he enjoyed the atmosphere in Bhutan since then. Now he is back in Bhutan, saying, "I'm already loving the club and Bhutan – really happy that I chose to come to this beautiful country."
Evan has been nominated for the MVP award four times and has been the top scorer twice in the Sri Lanka Premier League.