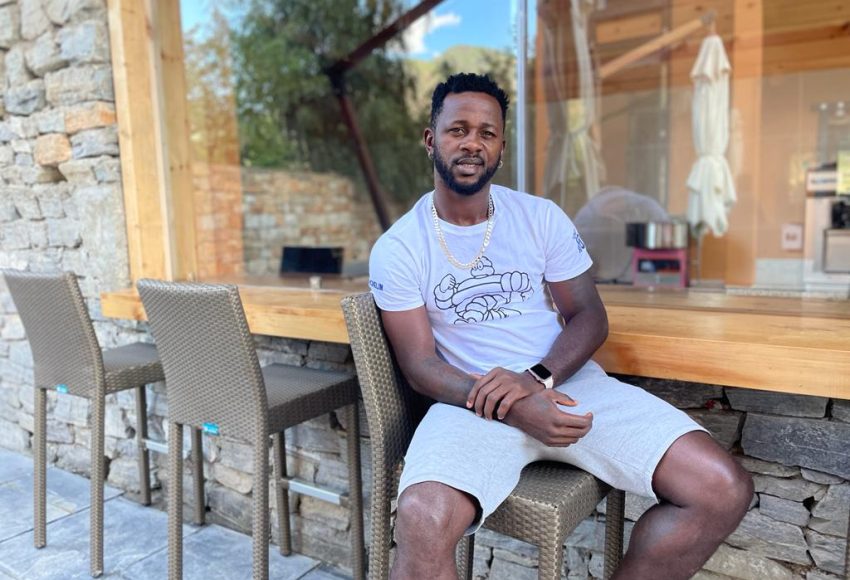 Paro FC's Defensive Powerhouse returns for the 2023 BPL season.
Paro FC, has welcomed back the formidable defensive player from Cameroon, Stephane Dang, for the 2023 season. This marks Dang's third season with Paro FC, and his return has been greeted with enthusiasm by both his teammates and fans. Known for his physical presence  and crucial contributions in the defensive midfield position, Dang's presence on the field has proven instrumental in the team's success in previous seasons. With his unwavering commitment and passion for the game, Dang is determined to give his all and continue making a significant impact in the upcoming season.
Throughout his tenure with Paro FC, Stephane Dang has established himself as a vital asset to the team's defensive line. His ability to anticipate plays, read the game, and make crucial interceptions has been integral to Paro FC's success in thwarting opponents' attacks. Dang's exceptional defensive skills, combined with his composure and tactical awareness, have made him a formidable force on the field. His contributions extend beyond his defensive capabilities, as he often initiates counter-attacks with precise long-range passes and provides valuable support to the team's attacking efforts.
Having spent two successful seasons with Paro FC, Stephane Dang has developed a strong bond with the team and the country of Bhutan. He expresses his delight at being called back by Paro FC for another season, emphasizing his gratitude for the opportunity. Dang's fondness for Bhutan's rich cultural heritage, breathtaking landscapes, and the warmth of its people adds an extra layer of enthusiasm to his return. With a renewed sense of purpose, he is eager to contribute to the team's success and continue building upon the achievements of previous seasons.
Dang's return to Paro FC for the 2023 season has generated a wave of excitement among fans and teammates alike. As a key player in the defensive midfield position, Dang brings a sense of stability and confidence to Paro FC's defensive line.