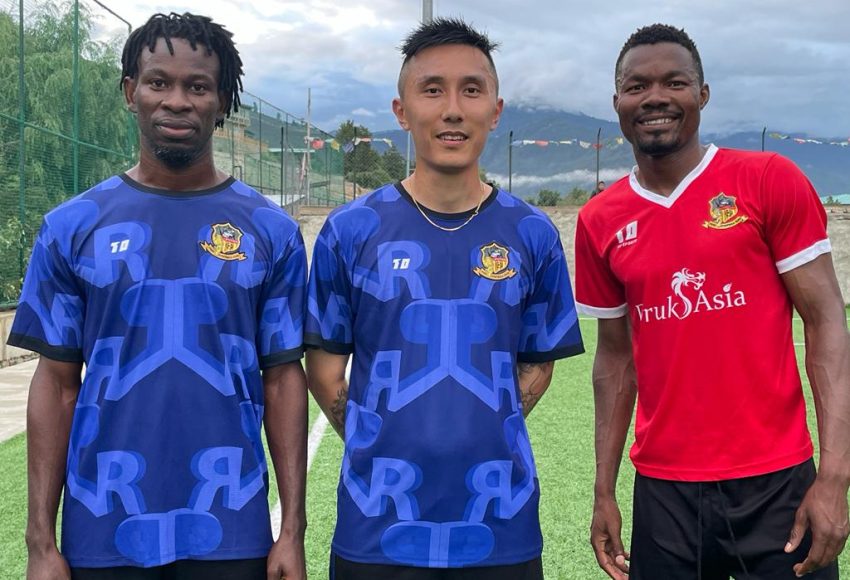 Kinley Wangchuk – the captain returns to training following injuries !!!
It's important for every football team to have a strong team captain, someone who can organize the team on the field, inspire their teammates to give that little bit more, and lead the players when times get tough. Kinley Wangchuk has never failed to lead the team and has set an example for many footballers to be inspired by.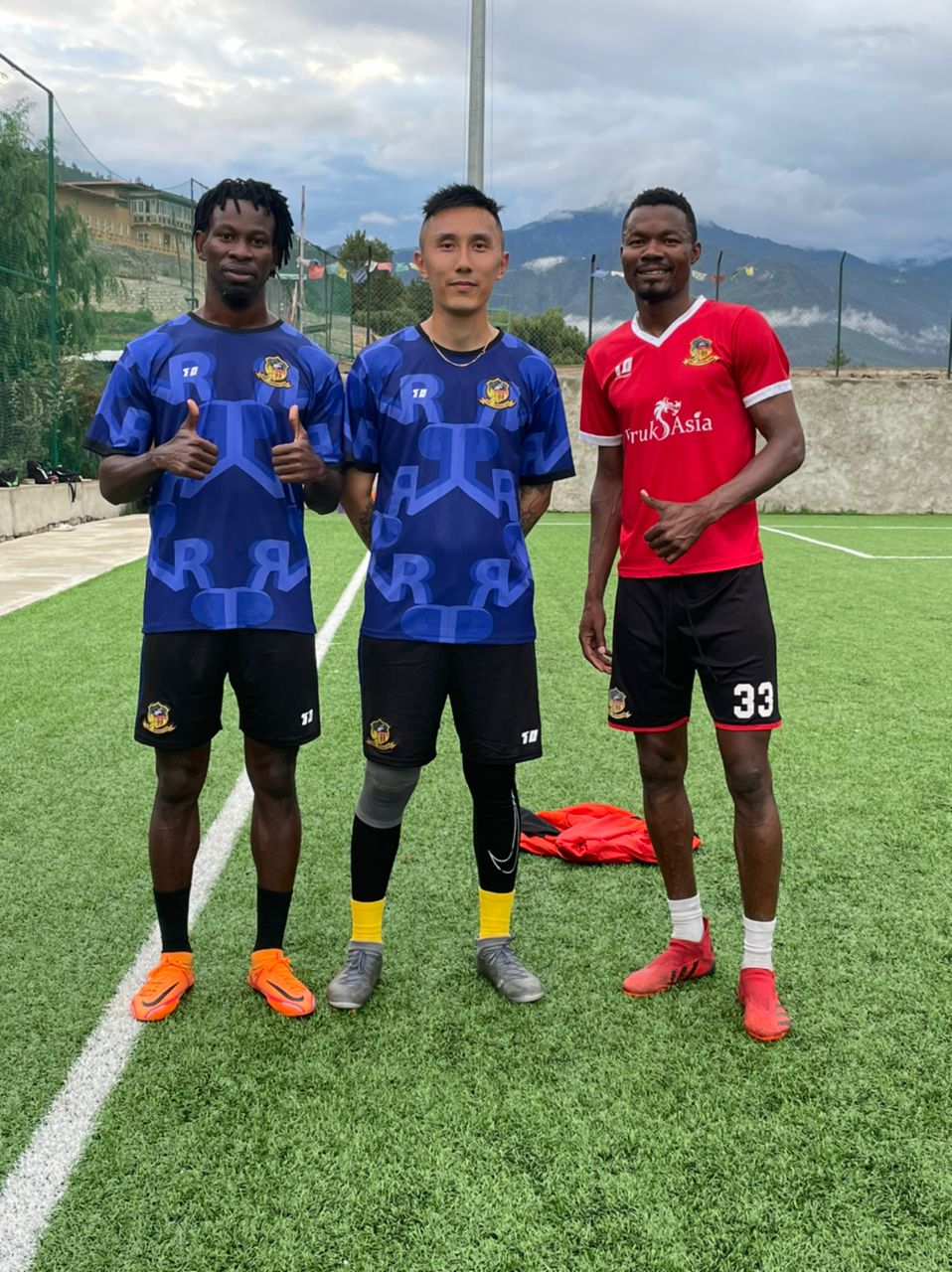 Kinley has returned to Paro FC training for the first time since meniscus surgery after the end of 2022 BPL season. The Captain aims to be back for the start of season, but a comeback won't be rushed says Coach Puspalal. Kinley completed a series of drills with the team and rehabilitation by National Team Physiotherapist (Dept Head) , Mr Sonam. 
Here's what Kinley feels about Paro FC, Captaincy, and Bhutanese football in general. 
Q1: After a strong season last year, what is your outlook for this year's Paro FC team?
Ans:It is always difficult to maintain the same form every year, but we have a very good squad and have added some new players to the team. So, I expect us to go into the season with the same enthusiasm and passion, and try to replicate what we did last season.
Q2: You have dealt with some adversity and setbacks recently; how have you dealt with them, and in what ways do you continue to support and lead the team?
Ans: As a sports person, you are bound to have injuries, and it has been no different for me. I recently had surgery on my knee (meniscus injury), which was a major setback. The only way to deal with it is to keep a positive attitude and recover well. Even though I am not with the team as I am recovering, I try to talk with my teammates and keep them motivated.
Q3: Which game on the schedule are you looking forward to the most? What does the offense need to do to win this game?
Ans: Every game will be important for us, but I am looking forward to the games against the big teams from Thimphu. I am sure our coach might have already planned everything, but I don't think we need to do anything differently because we were the best offensive team last season.
Q4: How does this year's offense compare to recent years? Does this unit have the potential to be special?
Ans: We almost have the same attacking players we had last season, and even though some players left the club, we have replaced them with equally talented and competent players. If we continue working hard every single day and realize what it means to play for Paro FC, then we will have a fantastic season.
Q5: You have been captaining Paro FC for many years. In your perspective, what are the important characteristics required to be a good football captain?
Ans: To become a good captain, you should always be ready to take a lot of the blame when things are not going well for the team, and then come up with different solutions and ideas to get out of that situation.
Q6: How do you manage your football responsibilities and other outside recreational and non-recreational activities?
Ans: If you know what's important for you in your life, then I think everything becomes a lot easier to manage.
Q7: What are your preferred pre-game, locker room, and post-game routines?
Ans: I don't have any preferred routines as such. All I do is try to stay calm and not think too much about the game, which helps me avoid unnecessary stress.
Q8: In your opinion, on a scale of 1 to 10, how would you rate Bhutanese football in the SAARC region?
Ans: If I were to rate Bhutanese football, I would give us a 5. We have made a lot of progress in the last 6 or 7 years, but we still have a long road ahead if we want to compete equally against the best teams from the region.
Q9: Which area needs focus/priority to take Bhutanese football to the next level in the SAARC region?
Ans: I think investing in grassroots and nurturing young talents should be one of our priorities.
Q10: What are your future plans after retiring from football?
Ans: Retirement is something I am not thinking of at the moment. I feel I can still contribute to my team, whether it's for Paro FC or the national team. But definitely, I would love to still be a part of football once.
Coach Puspalal sounds optimistic with Kinley's pace of recovery and hoping to see him start soon. Kinley too feels that the BPL 2023 season will be no different for him. Meanwhile the Captain has extended his contract with Paro FC till the end of 2024.