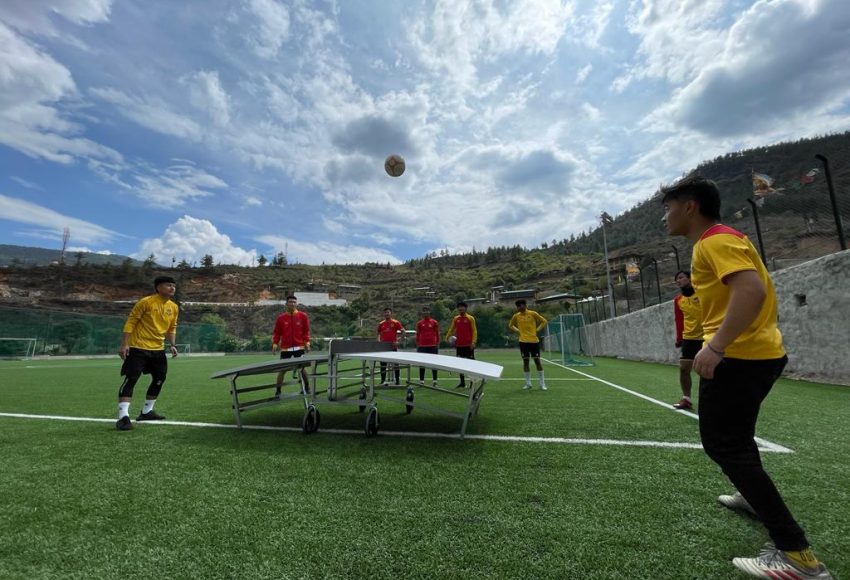 Paro FC leads the way by introducing Teqball table at their ground!
Paro FC has become the first Bhutanese football club to introduce a Teqball table at their ground. This move further solidifies the growing popularity and recognition of Teqball within the football community. With most  English Premier League clubs embracing the sport and incorporating it into their training regimes, Paro FC's adoption of Teqball showcases their commitment to staying at the forefront of modern football training techniques.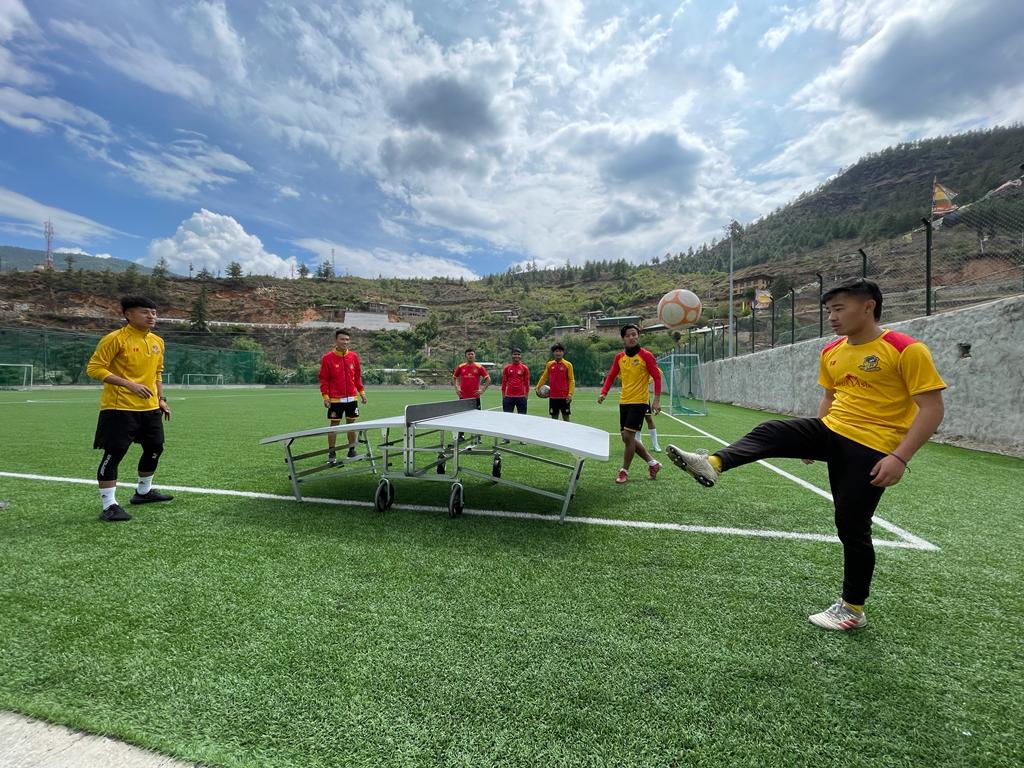 Teqball is a unique sport that combines elements of football and table tennis, played on a curved table. It challenges players' skills in ball control, agility, coordination, and decision-making. The game emphasizes close control and precision passing, allowing players to improve their technique, touch, and overall footballing abilities.
The decision of Paro FC to introduce a Teqball table at their ground reflects a deep understanding of the benefits the sport offers to footballers. By incorporating Teqball into their training sessions, players can enhance their technical skills, improve their reaction times, and develop a better understanding of match scenarios. The inclusion of Teqball in their training regime provides Paro FC's players with an additional tool to hone their abilities and gain a competitive edge.
The fact that several prominent English Premier League clubs, including Arsenal, Chelsea, Manchester United, Everton, Wolverhampton, Watford, Bournemouth, Southampton, and Burnley, have already adopted Teqball speaks volumes about its effectiveness. These clubs recognize the value of incorporating Teqball into their training routines to help their players reach their full potential on the pitch.
Paro FC's introduction of a Teqball table not only signifies their commitment to innovation and player development but also highlights their dedication to staying ahead of the curve in terms of training methodologies. By embracing Teqball, they have demonstrated their willingness to explore new avenues for enhancing the skills of their players and pushing the boundaries of traditional training techniques.
As Teqball continues to gain popularity within the football community, it is likely that more clubs, both at the elite and grassroots levels, will follow suit. The sport offers a fun and challenging way to improve technical abilities, fostering healthy competition and camaraderie among players.
Overall, Paro FC's pioneering move to introduce a Teqball table at their ground sets a remarkable example for other clubs in Bhutan, reinforcing the notion that embracing innovative training methods can lead to tangible benefits on the pitch. The integration of Teqball into football training regimes opens up new avenues for skill development and further enhances the player's overall performance, ultimately elevating the standard of the game.