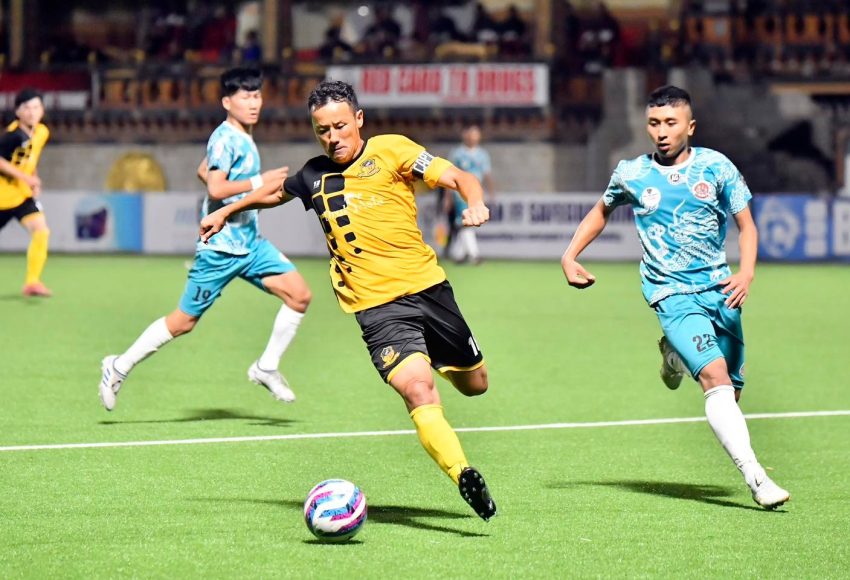 Paro FC Triumphs: Defeating Pepsi Qualifier Champions Namlha FC in an Epic showdown, kicking off the Opening BPL season in style!
In a highly anticipated match, yesterday's encounter between Namlha FC Debutant and the undefeated Pepsi Qualifier Champions and BPL defending title holders, Paro FC, showcased a dominant performance by the latter. Right from the beginning, it was evident that Namlha FC struggled to pose any threat to the solid Paro defense, with Paro Goali Gyeltshen barely facing any danger. On the contrary, Paro FC created several scoring opportunities, but a combination of missed chances and a resilient Namlha's Goali  kept the scoreline in check.
However, the spotlight was on Paro's veteran striker, Kazuo, who continued his goal-scoring spree from previous seasons. His two goals in each half paved the way for Paro's impressive 4-0 victory, adding to the team's delight and boosting their confidence as they aim to defend their BPL title.Kazuo deservingly awarded the man of the match. 
After half-time, Paro FC made five changes, giving other players a chance to showcase their talent and gain valuable experience in the BPL. The depth of their squad was on display as all players played equally good. Evan, Phub, and Phurpa also had their chances but couldn't convert.
The match was witnessed by an enthusiastic crowd, and the good turnout of fans contributed to the electric atmosphere at the stadium. As Paro FC continues its BPL journey, they now look forward to their next challenge, hosting Tensung FC at Woochu Sports Arena on the 30th of July 2023. The team request all Paro FC fans to come out and support them, making the BPL 2023 season a resounding success.