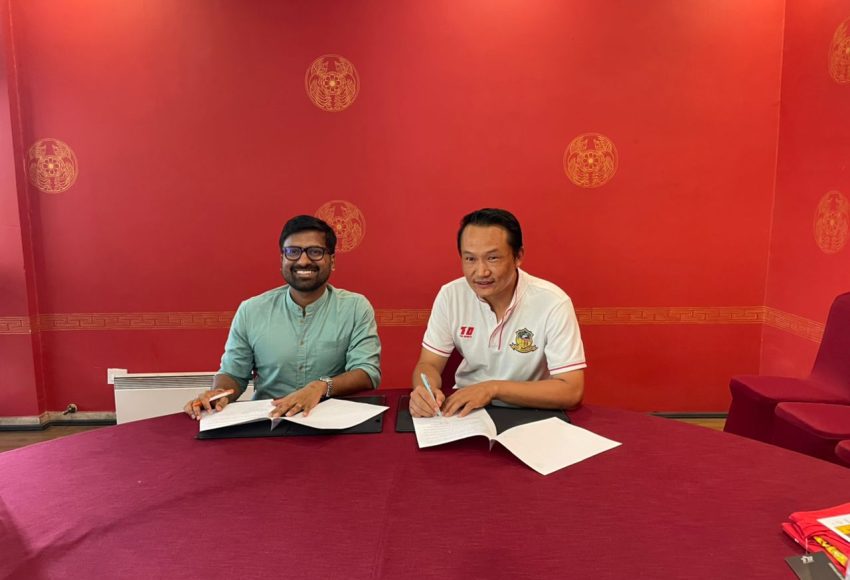 Sudeva Delhi FC and Paro FC extend ties!!!
Sudeva Delhi FC and Paro FC have extended their ties with a three-year Memorandum of Understanding (MoU) renewal. The first MoU was signed on 16th January 2021, establishing a strong partnership between the two football clubs. The recent renewal represents a significant milestone in fostering sports relations between Sudeva Delhi FC and Paro FC. The signing ceremony took place at Tashi Namgay Resort, where Mr. Anuj Gupta, President of Sudeva Delhi FC, and Mr. Karma Jigme, President of Paro FC, inked the agreement in the presence of club officials.
With the renewal of the MoU, both Sudeva Delhi FC and Paro FC reaffirm their commitment to promoting football talent and nurturing a passion for the sport within their respective regions. The collaboration will continue to facilitate coaching exchanges and knowledge-sharing sessions, ultimately contributing to the advancement of football standards in both India and Bhutan.
Since the inception of their partnership, both clubs have experienced growth and success on various fronts, including honing young talents and expanding their fan bases. Sudeva Delhi FC and Paro FC aim to serve as exemplary models for fostering football excellence through collaboration and cooperation. As they embark on this renewed journey, the football fraternity eagerly awaits the positive impact this extended tie-up will bring to the development of the sport in the South Asian region.