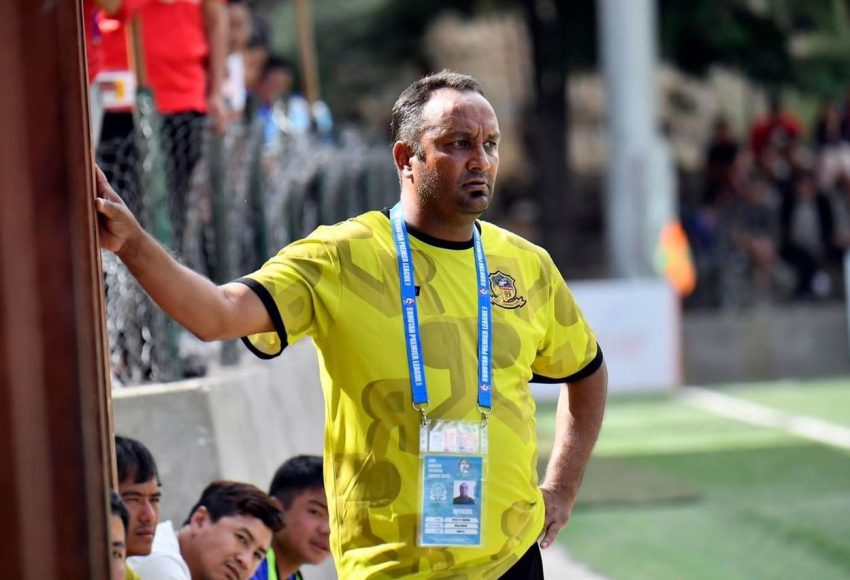 Paro FC continued their dominant run!!!
Paro FC continued their dominant run in the league with a thrilling 3-1 victory against Tensung FC. The match began with an early goal from the Japanese veteran Kazuo, putting Paro in the lead. However, Tensung responded with a deflection goal, leveling the score at 1-1.
Paro FC didn't let the setback deter them, and they soon found their second goal from a saved penalty, with Kazuo once again on the scoresheet. The prolific striker showcased his skills once more, netting a header to complete his second hat-trick in just two matches. Kazuo's goal tally has now reached an impressive seven for the season, earning him the well-deserved man of the match award for the second time.
In the second half, Tensung opted for a more defensive approach to avoid further damage to their reputation, especially after conceding eight goals during their last season's visit to Woochu Sports Arena. The tactic worked, as the second half ended goalless, but it wasn't enough to prevent Paro FC from securing another convincing victory.
For Tensung FC, this defeat was their first of the season, following an impressive win against the nearly promoted club, Raven FC. Despite the loss, Tensung will look to bounce back and maintain their competitive spirit as the league progresses. .
Next up for Paro FC is a highly anticipated clash against their biggest rivals, Thimphu City FC, scheduled for 3rd August at Woochu Sports Arena. The match promises to be a thrilling encounter between the two powerhouse clubs in the Bhutan Premier League, and fans can expect an exciting battle for supremacy on the field.