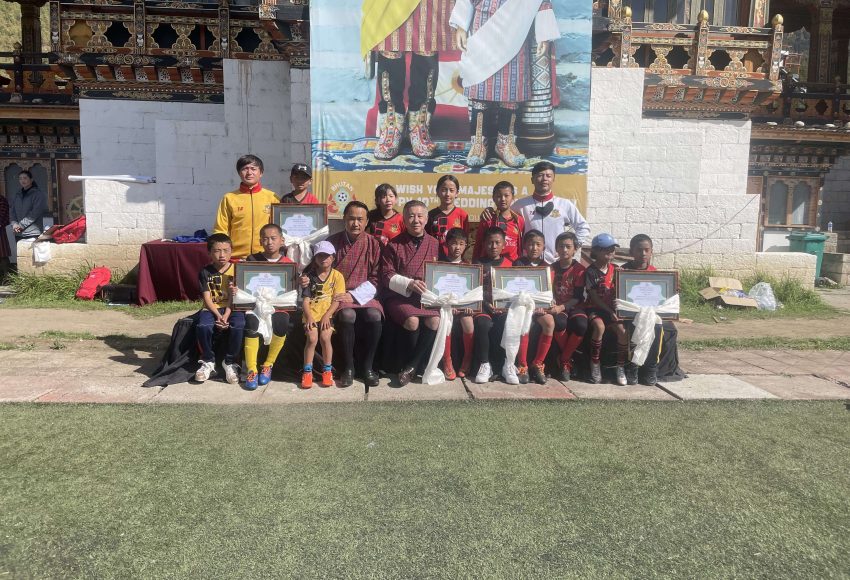 Sweeping the BFF Grassroots Awards in 2022 yet again
As we reflect on all of our accomplishments over the past four years, we're once again raising a toast to the BFF Grassroots awards that keep us on top! We're proud to be adjudged the best Grassroots Club in the country, but we're even prouder of our unwavering team and the ability to hold these outstanding titles year after year. With the right people who treat each other the right way, Paro FC is thrilled to announce that we have swept the BFF Grassroots awards 2022 awards.
Our team has worked hard to represent the future of football in Bhutan. With our stakeholders at the core of everything we do, we've built an academy -leading Grassroots program dedicated to a footballing culture unlike anywhere else.
Year after year, these awards recognize our success as a football club — and we're thrilled to celebrate the addition of a few more polished plaques in 2022.
'I'm excited for the future because we've had such a great past. The people who have helped us along the way saw what we were all about. I feel very confident that in the next ten years, the core group of people will still be there. We have a group of people we can enjoy the ride with'.
The prestigious awards all focusing on the future of football; laying the correct foundation saw Paro Football Academy Grassroots program win the awards in the following categories.