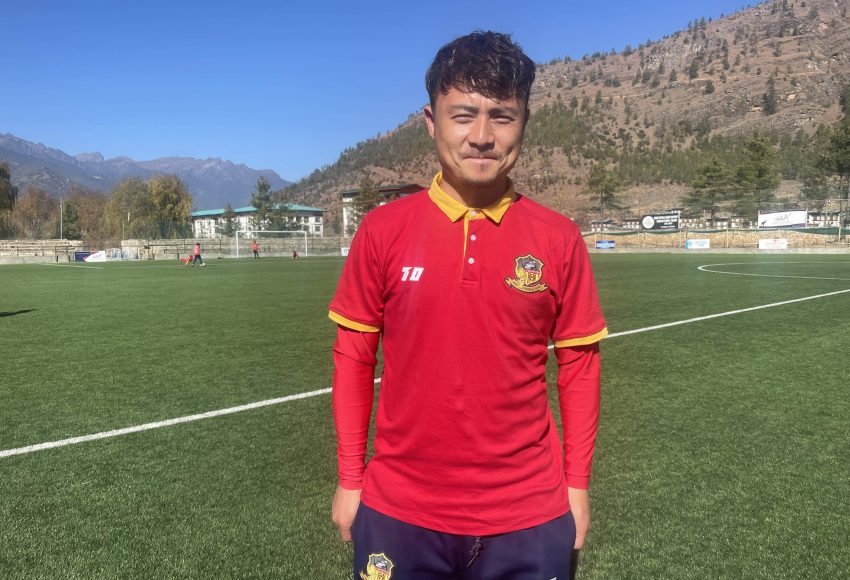 Meet one of the most versatile player
Always there on the field but not really heard of, The most versatile player at Paro FC is a young player, called Lobzang Chogyel. 
There are reasons unseen and unknown to public that make the best players on the field not stand out and become underrated over time. Some of them aren't big talkers, do not boast a  big personality in-front of the public and media, aren't outspoken due to their introverted nature, and haven't been involved in controversial matches. These players usually have a "Get the job done and lay low" mentality and their low profile attitude may have a lot to do with why, despite being best some of the best players, they seem to be somewhat forgotten and remain unheard of. 
Football is a game that involves a lot of team spirit, since the game comprises of 11 players. That being said, not all players on the team get the credit that they deserve; only few exceptional players  with charisma gain glory and popularity.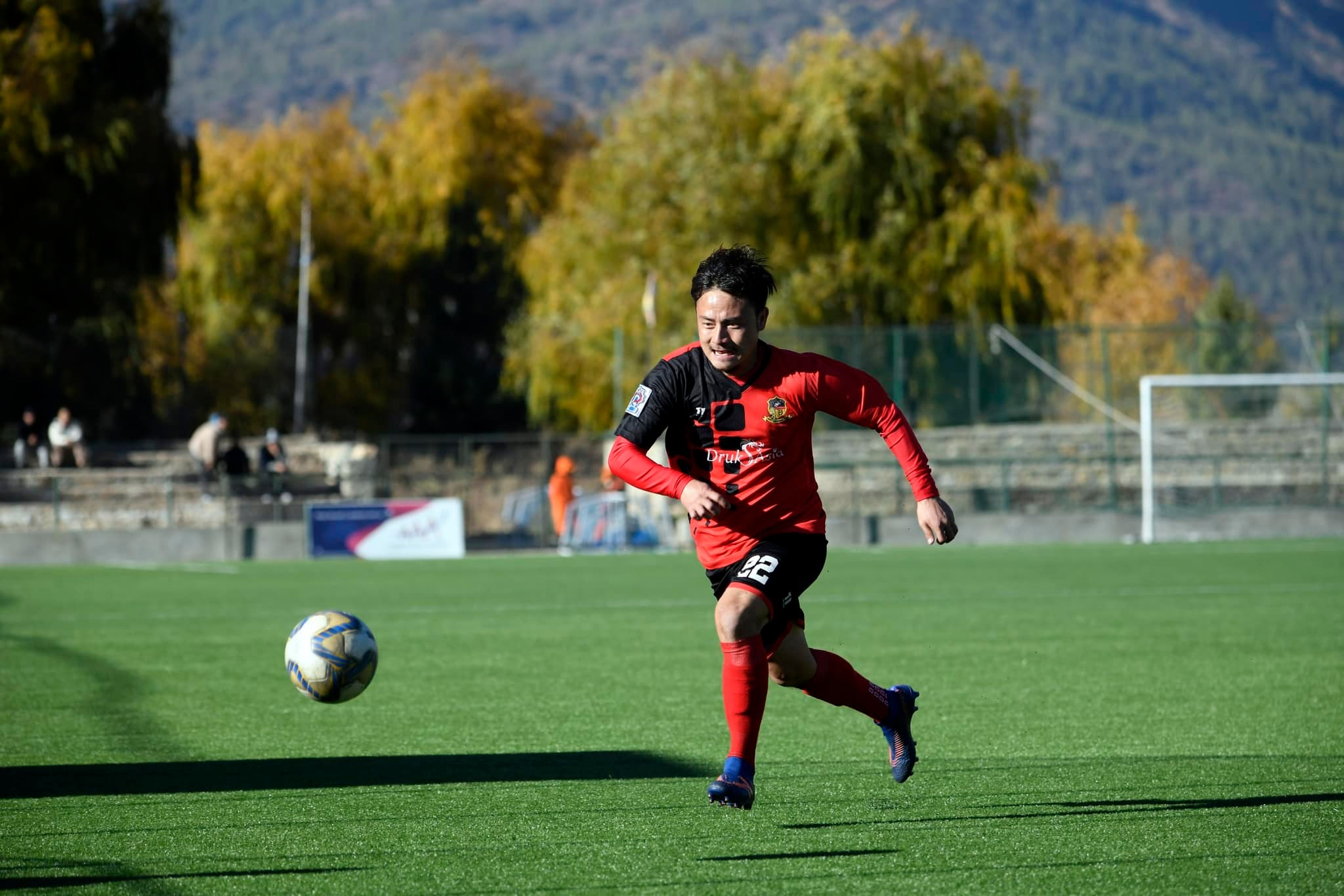 Lobzang Chogyel is one of Paro FC's consistent performers for. Despite being benched for 3 consecutive years by the coach, for his scope of development, he lauds and has proven to be one of the most consistent and patient players with immense potential. Currently, Lobzang and his versatile skills has proven him an asset to the team. He has been selected by Puspalal the coach, not only as Centre back but also as the full back, defensive and attacking midfielder. He is composed and takes trainings seriously; with a low profile attitude, he gets along with all the team mates, he is one of the most liked players by his team mates. 
Lobzang is a technically gifted player who possesses sublime dribbling and passing skills. The 26-year-old always ensures he shows up and puts up a huge competition  against the big clubs. His versatility in skills has made him a player, that has been selected for playing any position for the team, except the goal keeper. However, despite the immense potential, he is an underrated player.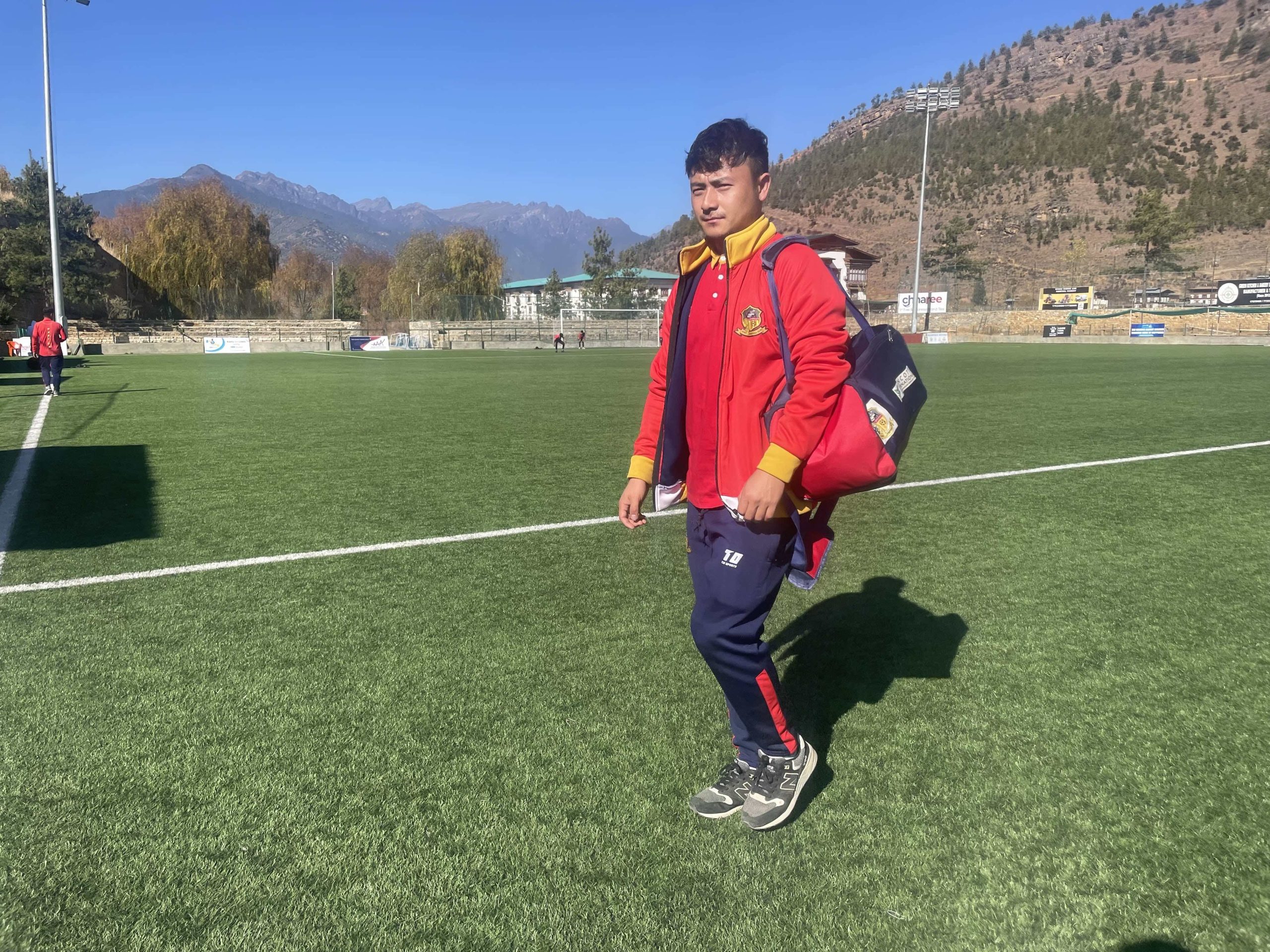 Bio-Data: 
Lobzang is from Langthel, Trongsa. He started his primary school from Babesa and completed his lower secondary education from Loselling Lower Secondary School. He completed his tertiary education from College of Language and Cultural Studies, Taktse, Trongsa with a Bachelors in Culture and Literature.
Lobzang recollects playing football from his childhood days. He remembers using slippers and stones as goalposts to play with his friends. As a 11-year-old boy he remembers his father taking him to Gelephu for the national youth selection camp. He made it to the final phase of the selection camp but had to leave early because he was homesick. This was also the first time he was away from his parents. When asked if he had any academy experience in football. Lobzang said that when he was in Loselling he was once selected in the C-Division U16 team and was kept at the BFF Academy in Changjigi as the U16 team was planning to play in Nepal. However, due to some reasons the tournament in Nepal was cancelled.
He started his career with Paro FC in 2018. He has been with Paro FC for the last four years. Prior to joining Paro FC he made his  debut with Terton FC, and won the national league in 2014. He could not continue his playing tenure with Terton FC as he had to pursue his tertiary education at Taktse College. As of now, Lobzang has a professional contract with Paro FC. 
"Lobzang is a man of discipline and commits 100% for all the trainings".
He aspires to play for the national team one day. He said that he has what it takes to be in the national team, if he would receive support from his parents, team mates and coaches. When asked what determined his ability to play many positions, he said that he started from the defending positions and somehow also got to experience the attacking positions as he experienced many games and trainings. He believes that it is important to be serious in trainings and compete for the positions. As he has devoted his time to live a life of a professional player, he feels that it is his commitment, discipline and determination that has pushed him this far and these attributes keep on pushing him to be better on the field. He has been working and preparing  to become better.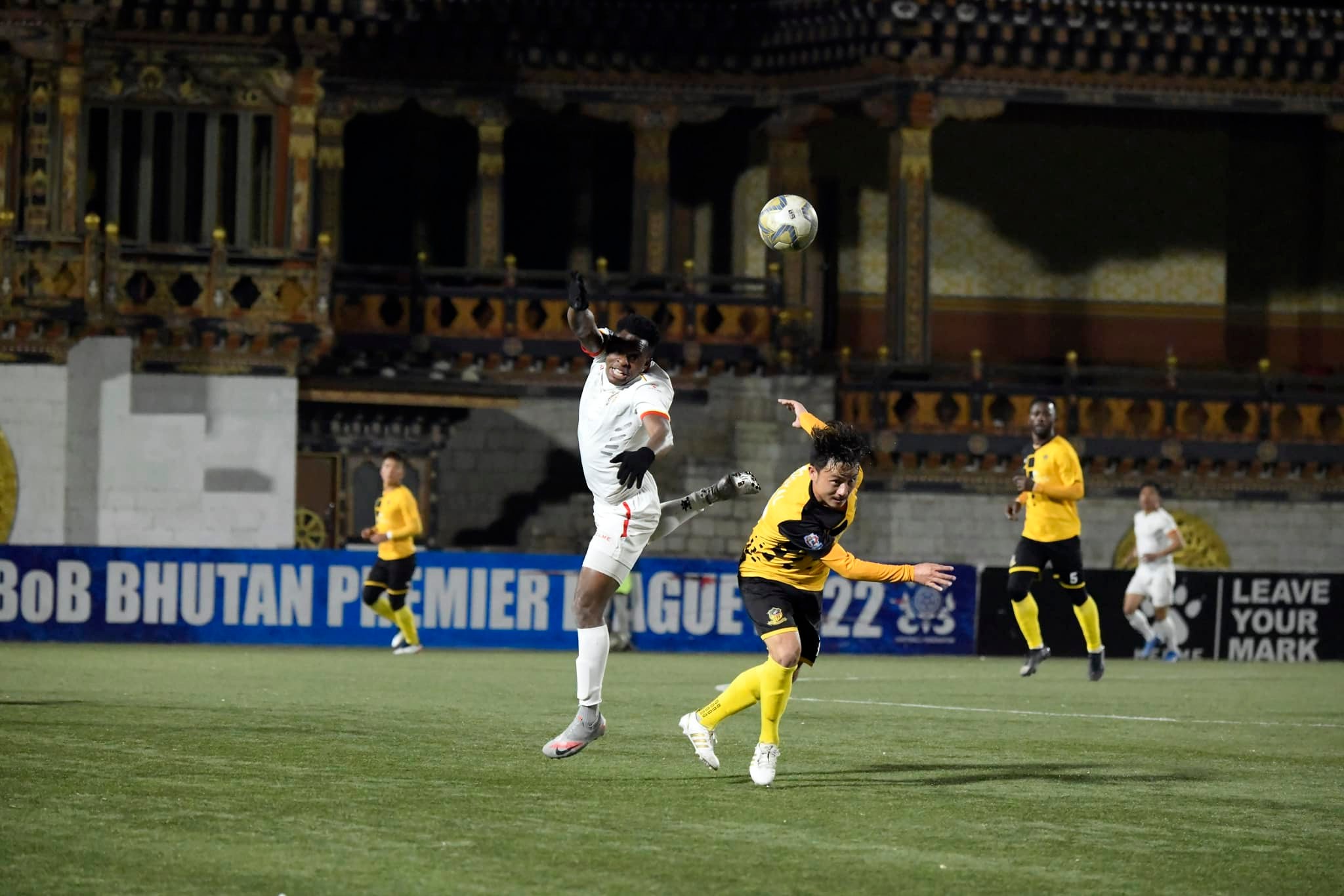 He expressed that he is at the right place , and is experiencing a professional feel to his life as a footballer. Lobzang wants to let other aspiring players know, that at the moment any aspiring footballer with passion should come and train with Paro FC if, that individual wants to realize their dreams, passion and aspirations of becoming a professional football player.