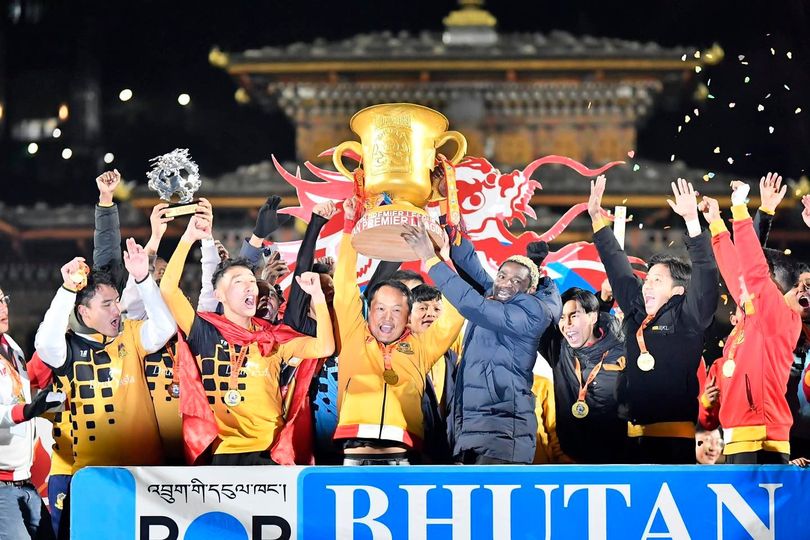 Grand Finals: Paro FC proves superior to Thimphu City FC once again
HISTORY REPEATS
The Grand final was back at the Changlimithang national stadium since 2019, where Paro FC was crowned Champion for the first time. The 2022 /23 season's result was similar to that of  three years ago – history has repeated itself, and Paro FC has created Bhutan Premier League history by winning the title three times. Including Puspalal notching his third premiership as coach after his debut triumph in 2019. Surely this one was sweeter, given Thimphu City's close runs and Paro's near misses in the second-last match.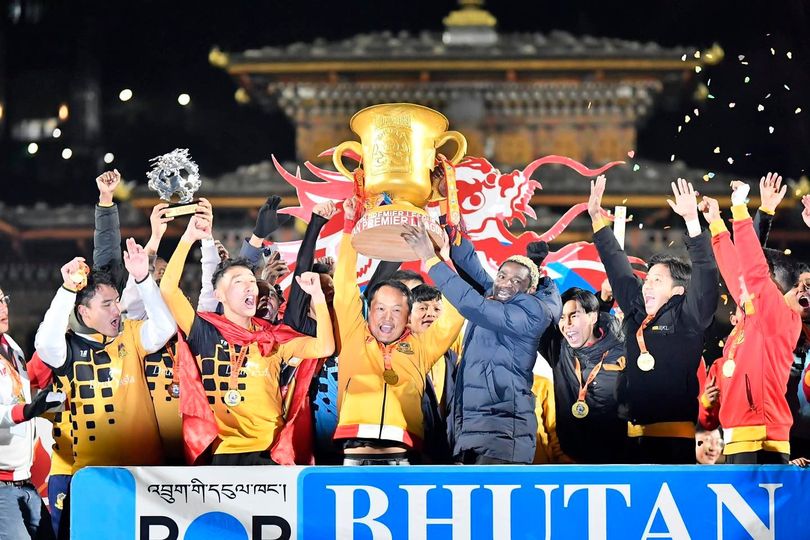 WINNING TEAM 
It was  not an execption for Bhutan's star player Chencho Gyeltshen, who secured his first Bhutan Premier League Championship. The Paro FC's undefeated season and veteran striker Kazuo's clinical performance was an astonishing part of BPL history. Kazuo was awarded the "Golden Boot" with thirty-four goals and was named the "Most Valuable Player" of the tournament. Kazuo says " I'm thankful to my teammates who have made this possible, without good players in the team, I alone cannot achieve this success". Senior players like Kinley Wangchuk, Gyeltshen Zangpo, Lobzang Chogyal, Phurpa Wangchuk, Nima Tshering, Phub Thinley, and Kabi Raj were the key members of Paro FC's triple premiership title team since 2019. Then, veteran like Chimi Dorji despite long-term injury encouraged and inspired the team to fight through and made a remarkable comeback performance. There were young players like Tshelthrim Namgyel, Yeshi Dorji, Chimi Tshewang, Tobden, Loday, Kezang, Karma Lobzang, and Heera  who despite being young become top-class premiership players. They were all part of Paro FC's 2021 title-winning squad ( except for two new goalies). Foreign players like Florent and Dang were regulars for Paro FC, and along with new addition like Kazou, Yussuf and Dela Row  were the best among all foreign players in the BPL 2022.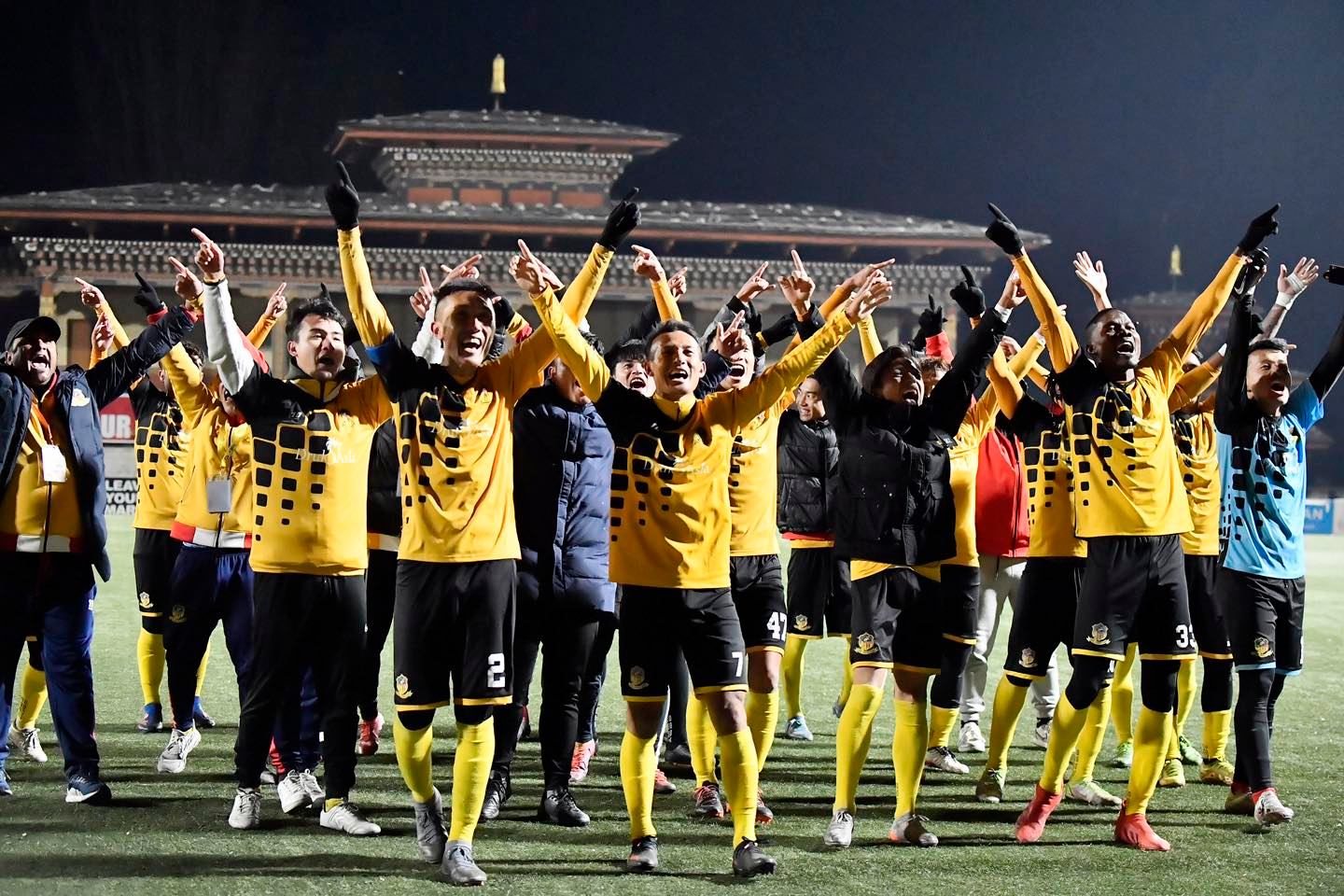 RECORD 
This final match against Citizens will live on in the memories of Paro FC fans, players, and management for many good reasons. Both teams faced similar title-deciding situations thrice. The last two consecutive seasons proved better for Paro and successfully defended the title. Paro FC becomes the first club not to lose a single match in the entire 2022 season. Paro FC also lauds as  the only club to be crowned the Championship three times within five years of its founding. 
Five years record (Estd 2018) 
2018- Second (BPL)
2019- Champions ( Jigme Dorji Wangchuck Memorial Gold Cup) 
2019 – Champions (BPL)
2020- Third (BPL)
2021 – Champions (BPL)
2022 – Champions  (BPL)
THE FINAL MATCH 
In this year's title-deciding match, Paro FC (the tigers) look more confident right from the start and created numerous goal-scoring chances. Tigers kept building constant pressure and at thirty-seventh minute mark   our skipper Chencho Gyeltshen outpaced the Thimphu City FC ( Citizens ) defense to score a perfect goal. At half-time, Paro was leading by a lone goal. In the second half, Thimphu City went all out to level the score, however after dominating a good portion of the match, citizens failed to get on the scoreboard. Unfortunately, to add to  city's suffering, Paro FC break through the city's mid to send Kazou at a shooting distance from where he banged a sublime goal at fifty-three minutes. Citizens, however, got a consolation in the form of a penalty, but that was not enough to win the match enabling Paro FC successfully defend the title and being Crowned Champions of BPL 2022. 
Congratulations to all players, technical staff, management, board of directors, family, fans, and well-wishers.