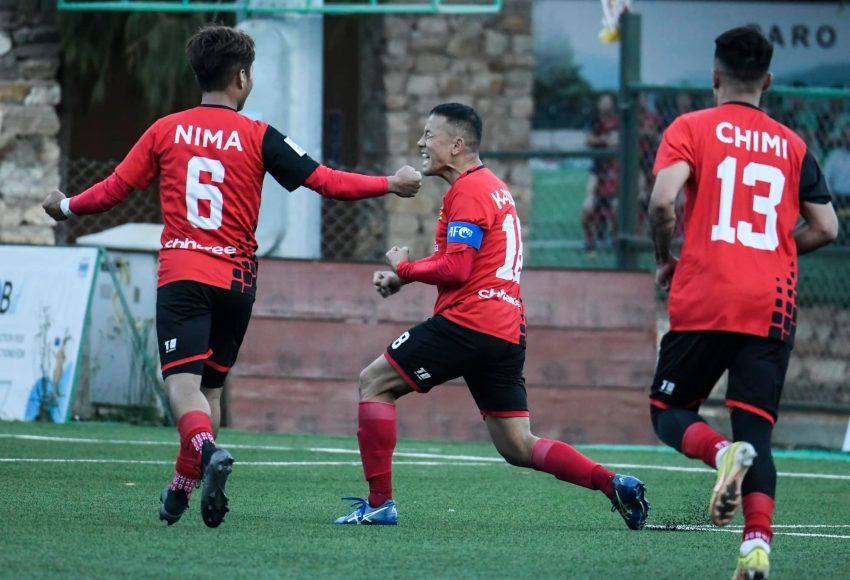 Paro FC eased UA FC with 4-0 victory at Woochu Sports Arena
Paro FC have beaten the UA 4-0 at Woochu Sports Arena despite strong show of characters from the visitor. Previous draw gave visitor a strong believe to take three points, and stay in top five on the point table. 
Unlike at UA ground, determine as they may look, boys were no match to physically dominating Paro FC. Right from the first whistle, Paro kept constant pressure and It was just a matter of time. At seven minutes, beautiful executed corner kick from Phub Thinley and equally powerful header from fullback Nima Tshering give Paro FC a lead. Despite dominating the possession, Paro had to settle for a goal lead at halftime.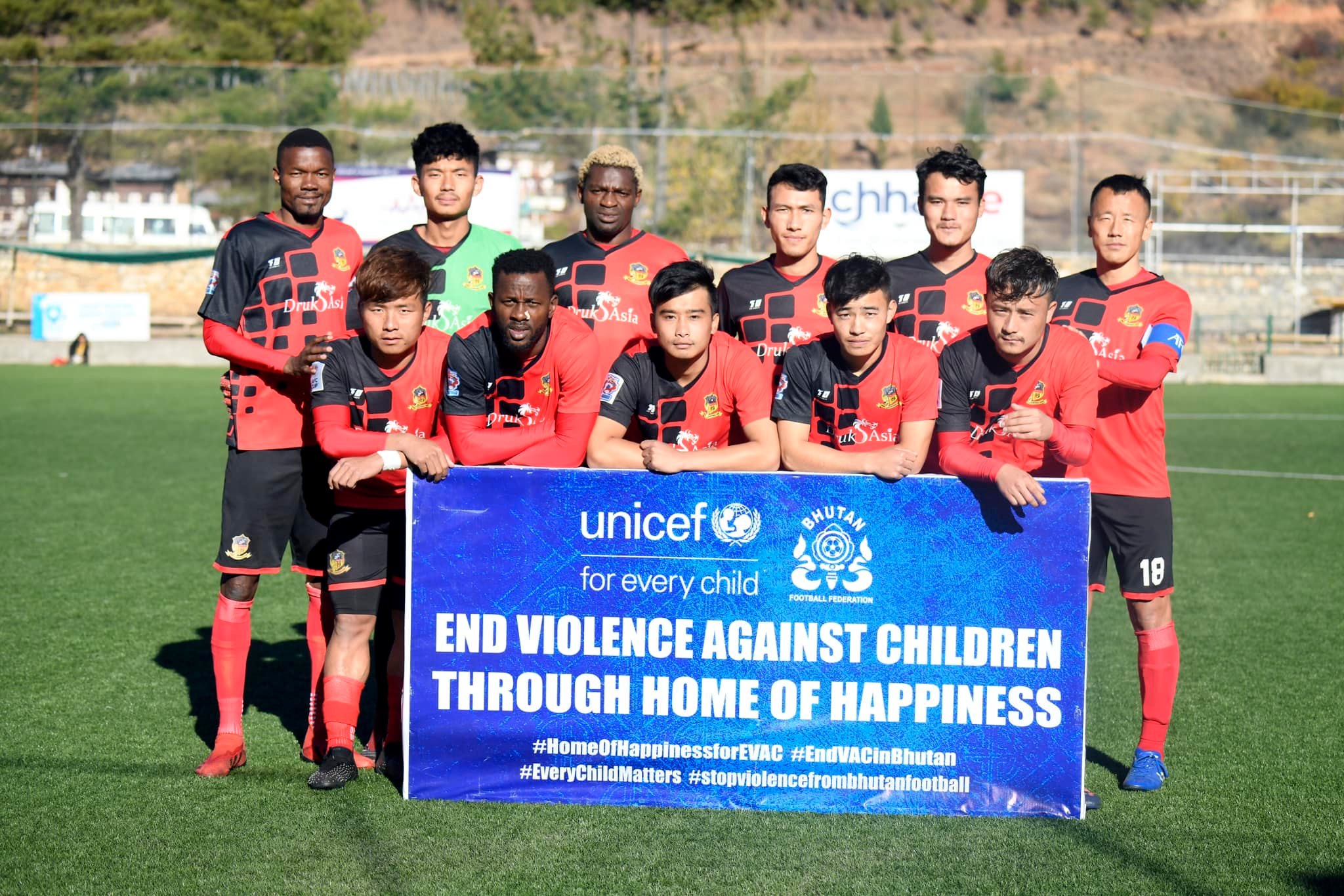 The second-half performance from Paro was no different, constant pressure from the host had made visitor's comeback difficult. Once again the corner from Phub Thinley found veteran striker Kazou's head to put the ball behind the net. The second goal for Paro have eased the last minute equalizer threat. This did not let Paro FC slowdown, several attempts were made on goal. Of the two goal keepers, Paro Goali Karma Lobzang had quite an evening.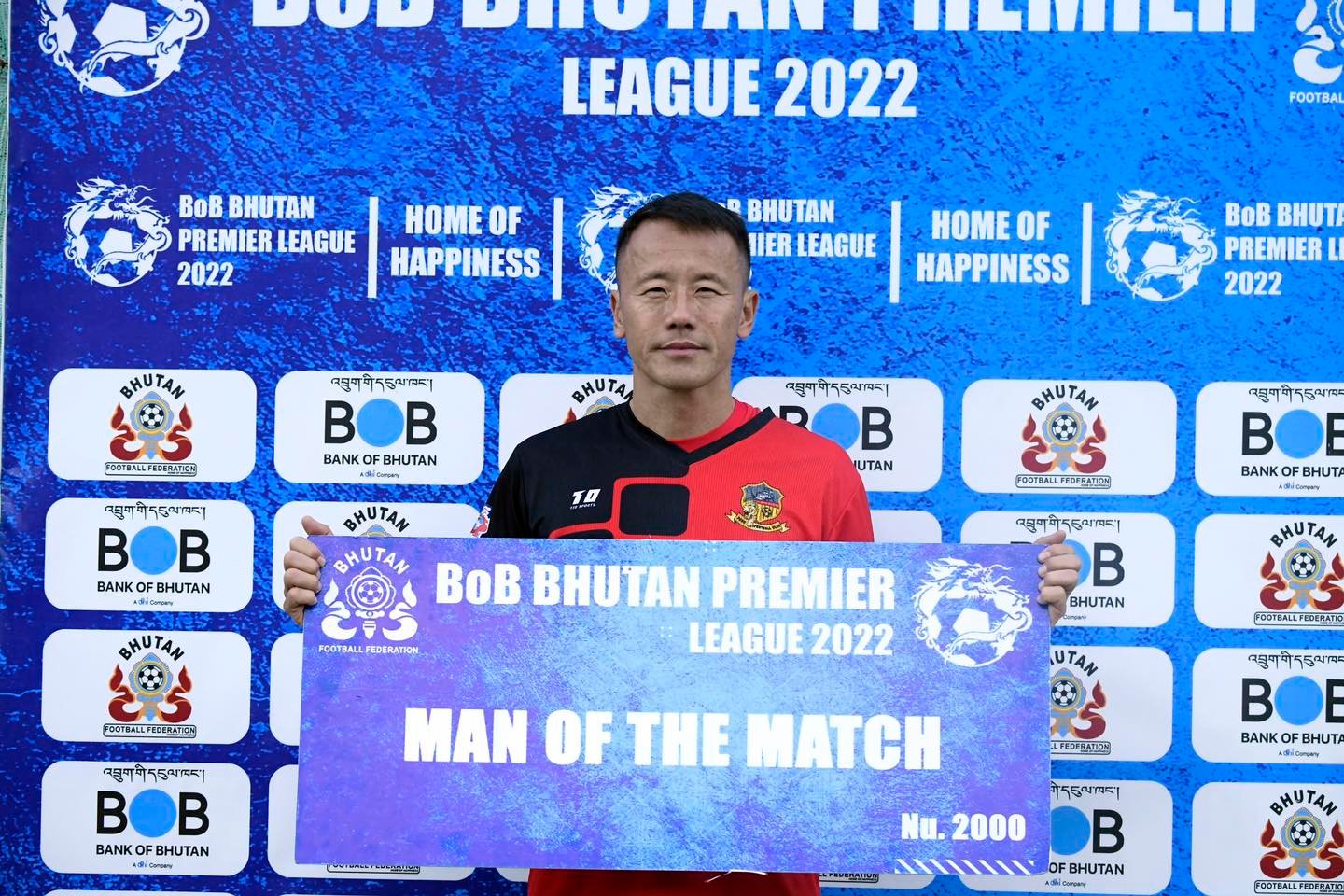 Kazou is the man of the match ! a most likely source to score goals from the Paro FC. And so did he, third brilliant assist from Phub Thinley, and a perfect close rage tab from Kazou has found the back of the net making it third goal for Paro FC. Dele-Row came on as a substitute for Kabi Raj at 75 minutes, his impact was felt immediately with few goal scoring chances and an assist to Kazou. This makes Kazou, the highest hat-trick scores in the BPL. Nightmare for UA ends with 4-0.
Next we play derby match, Paro FC vs Paro Ringpong FC at Woochu Sports Arena. Join us in support of Paro FC to help Paro FC grow stronger.