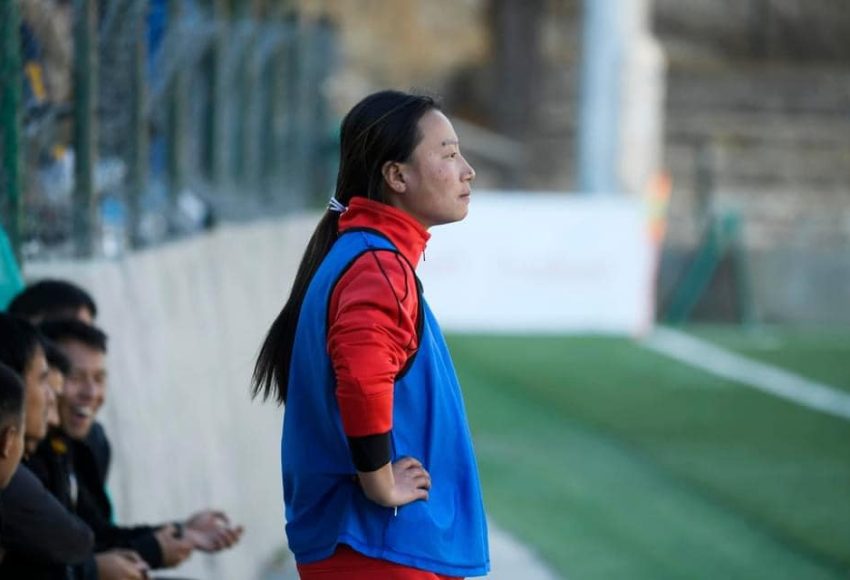 TANDIN BIDHA – Bhutanese woman pursuing her dream to be a football coach
Tandin Bidha is currently the Head Coach for Paro Women's Football Club and also assist in instructing grassroots footballers in the club.
She is from eastern part of Bhutan called Trashigang. This is one of the destination in Bhutan where only tiny percentage of tourist make it due to long journey crossing the 3,800 meter Thrumshing La and driving through villages clinging to steep hillsides.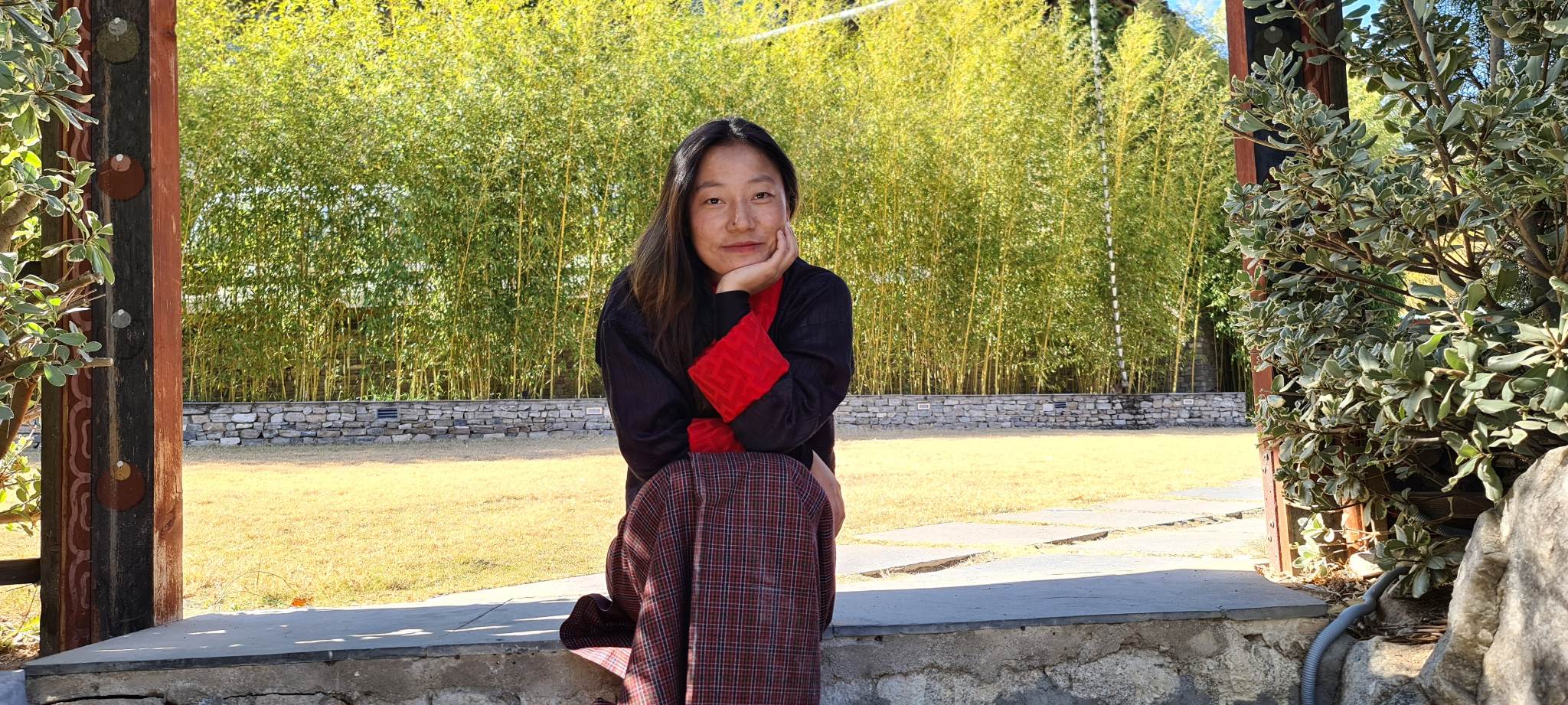 She had never imagined that she would one day serve as the head coach of the women's team in Bhutan's top women's football league. She comes from a noble family, with a father who serves in the Bhutanese armed force and a mother as a house wife. Being the eldest of four siblings, she holds a lot of expectations for the family as well as responsibility to support her family financially.
Due to avoidable circumstances, she was not able to continue her studies after finishing high school. She didn't abandon her desire to continue her education, though. She enrolled in Diploma in Physical Education and Sports Coaching at Paro College of Education and continued her studies. Following completion of course, she got an opportunity to play for the Paro Women's Football Club and also got a breakthrough in her coaching career to assist the coaches in training grassroots players.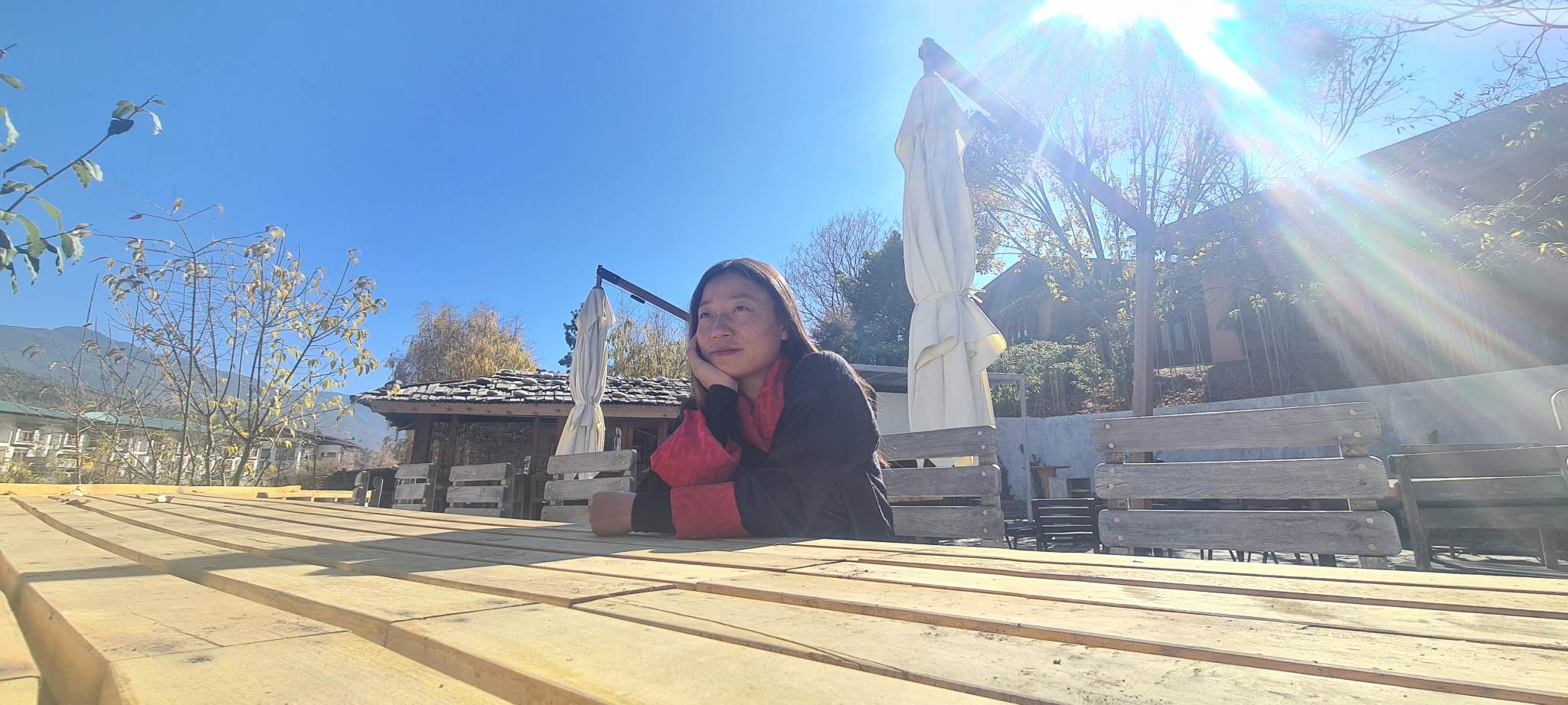 This is when she took her first move toward being who she is today from that point on.
Being all alone in a new location without a place to stay while starting her career. She said that even though I had the chance to volunteer for grassroots football and to play for women's team, it was difficult for me to make my livelihood. She also said that she has been fortunate and that God has listened to her prayers as she reflects on the challenging time in her life.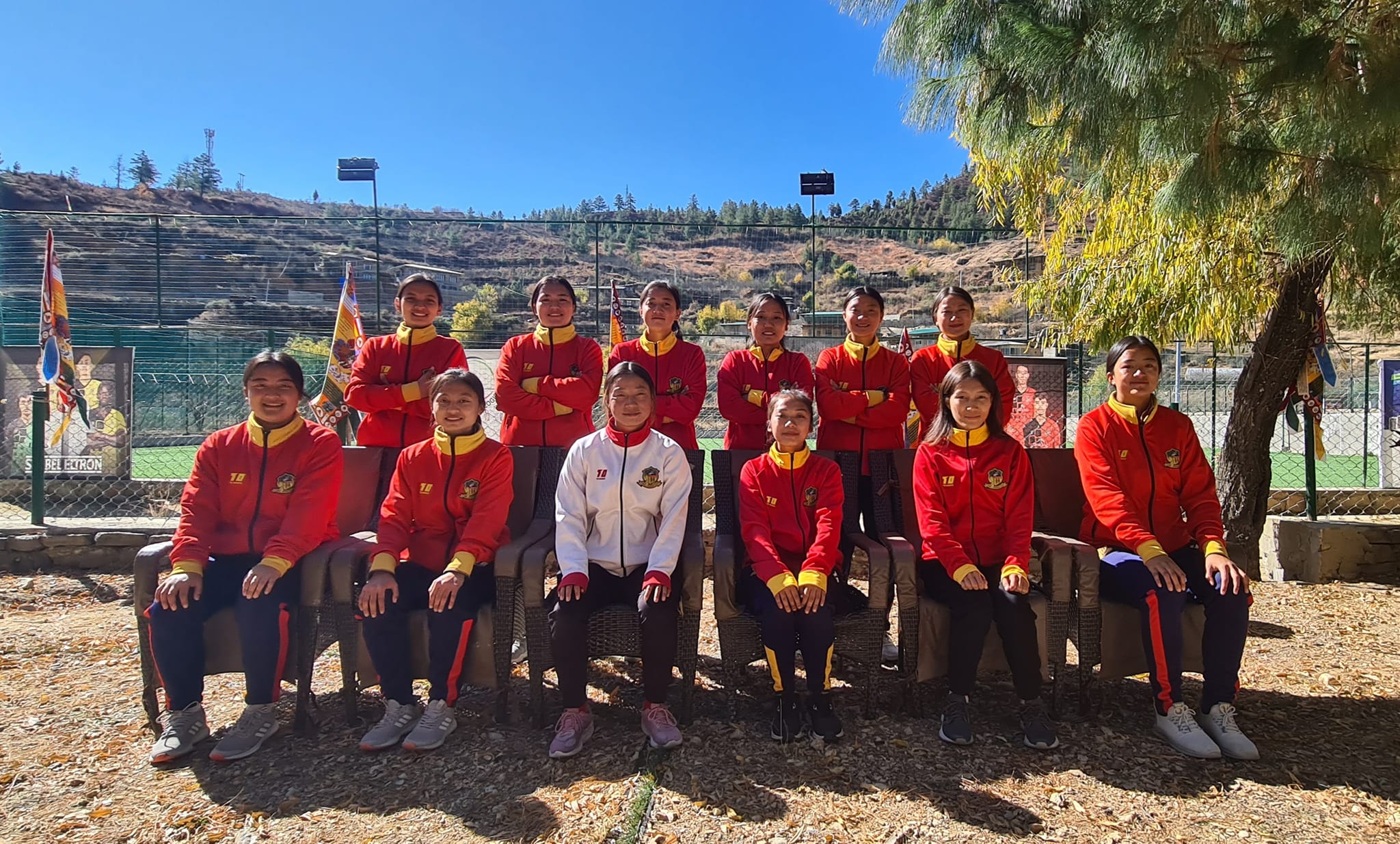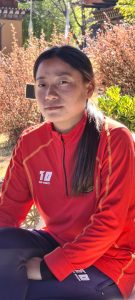 Today, I am so grateful for all the good things that have occurred in my life and for the relationships I have forged with those who have constantly motivated me, assisted me in getting home, provided food, and helped mold me into the head coach I am today.
WHERE DO YOU GET YOUR INSPIRATION FROM?
I get inspired when I look back to my youth when there was no proper training and support for women like we have nowadays. I put myself in the life of our players and get motivated to work as hard as possible to give them a better footballing including all aspects necessary for the development of the individual and team.
In the other hand, I am always inspired by my mentor Coach Pushpalal Sharma and Technical Director Tosten Frank Spittler of our club. They provided me with ongoing technical and tactical advice so I could develop my strength. Lastly, with the less number of women's coaches in Bhutan I like to work more professionally to stand for our country in near future.
HOW DID YOU GET INTO COACHING AS HEAD COACH? DOES IT WAS ACCIDENTAL?
I was a player and a fan of football, which led me to decide to become a football coach immediately after I graduated from college. However, the club, my mentor, and my teammates, who constantly encourage me to be a great coach, were the ones who offered me the fantastic opportunity to be the women's head coach.
WHAT IS YOUR TRAINING FOCUS WITH YOUR CURRENT TEAMS "WOMEN TEAM?
I often concentrate on the team's overall growth. working on numerous strategies to use against various teams. I pay particular attention to personal growth in terms of technique, strategies, and motivation.
SHARE YOUR EXPERIENCE IN LEADING WOMEN'S TEAM IN BHUTAN TOP LEAGUE?
Reaching the top is difficult; I personally experience pressure, motivation, and obstacles constantly. However, it is my responsibility to demonstrate that I am working to accomplish the club's mission and our team's aim.
WHAT'S BEEN THE BEST THING FOR YOUR PERSONAL DEVELOPMENT AFTER TAKING JOB AT PARO FC AS WELL AS HEAD COACH?
I never imagined that I would have the opportunity to hold the title of women's head coach. Since it is true that beginnings are always difficult, I was always prepared to deal with them. This has made me stronger, and I even believe that situations like this will lead to easier paths in the future, but I still have a lot of work to do to advance. To do this, I enlist the assistance of the knowledgeable technical team around me.