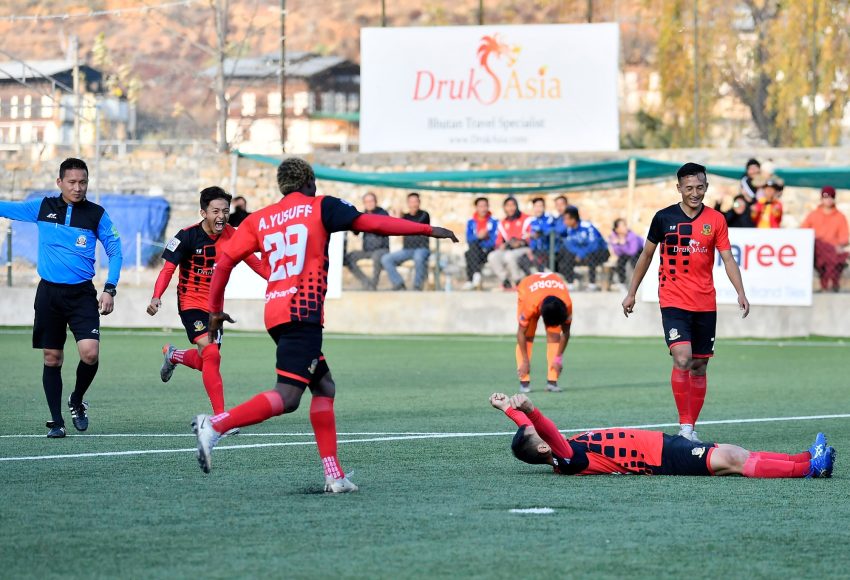 PARO FC TWICE OVERCAME TRANSPORT UNITED
Yesterday two teams with a good head-to-head record met again in the BOB-BPL; the last match at home for Paro FC. Both did not fail to surprise each other on several occasions. In the recent BPL meeting; the home fixture for Transport United, Paro FC had come better of the two sides with a 0-2 victory away. However, Transport's potential to upset any team did put huge pressure on Paro's winning streak. With just two points separating the top two and three matches remaining in the season – a point drop for Paro could have consequences on the title race. Hence, Paro FC seemed to have treated all remaining games like the final, if they wanted to retain their title race on.
Yesterday, the defending Champions showed a winning mentality; the visible difference between two equally good teams. Having nothing to lose, the visitors took an evident casual approach, since a draw was enough to keep them in the top five. For Paro it was altogether different – right from the first whistle, Paro went for a win – Transport was kept under constant pressure, and the majority of the ball possession was held by Paro FC. Transport United did get their chances but just posed a sublime threat. After several failed attempts, Paro FCs Dang broke free in the midfield and released a calculated through ball for Kazou who skillfully dribbled past the visitors' defense line to put the ball behind the net – right before the halftime whistle.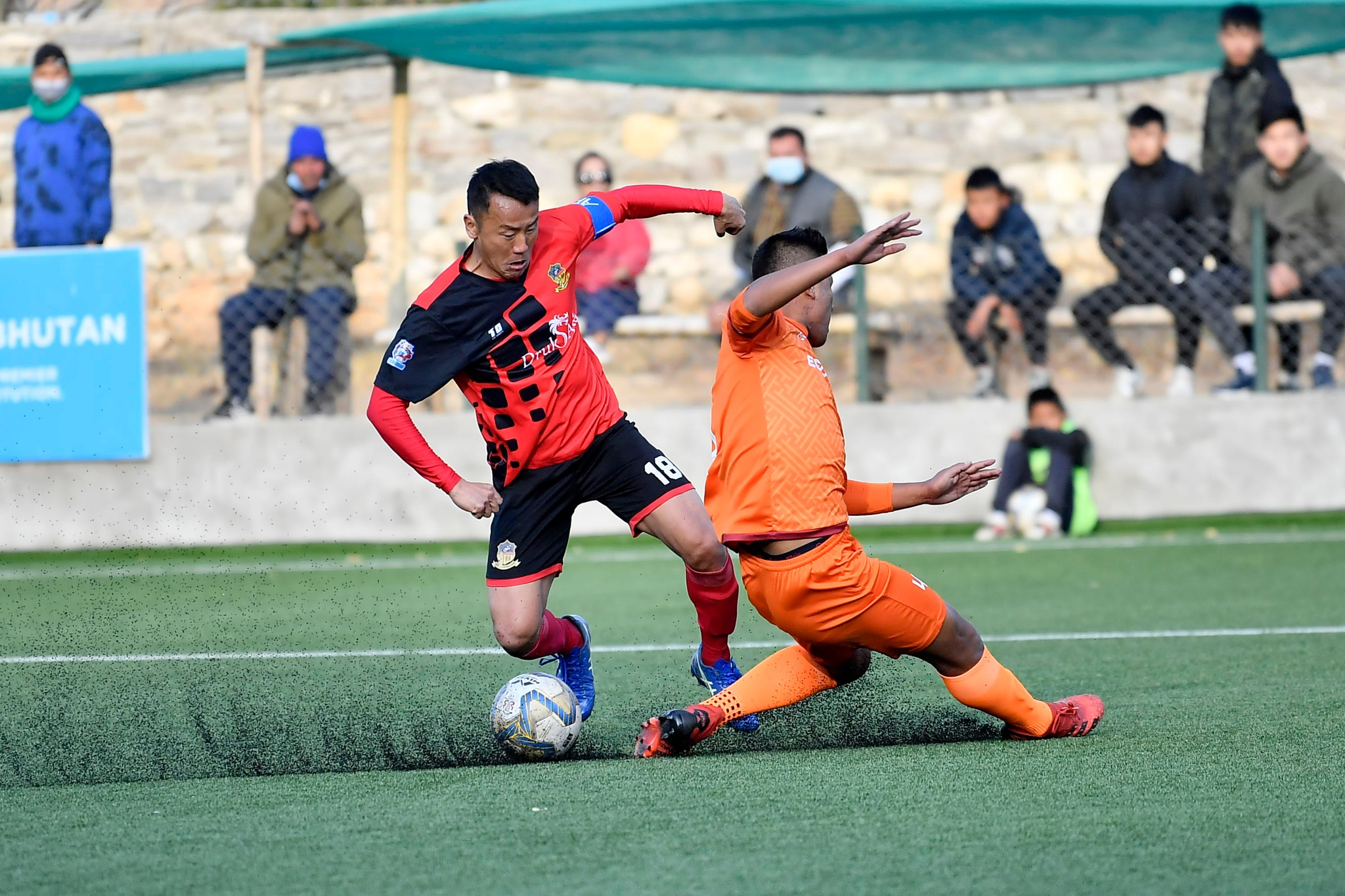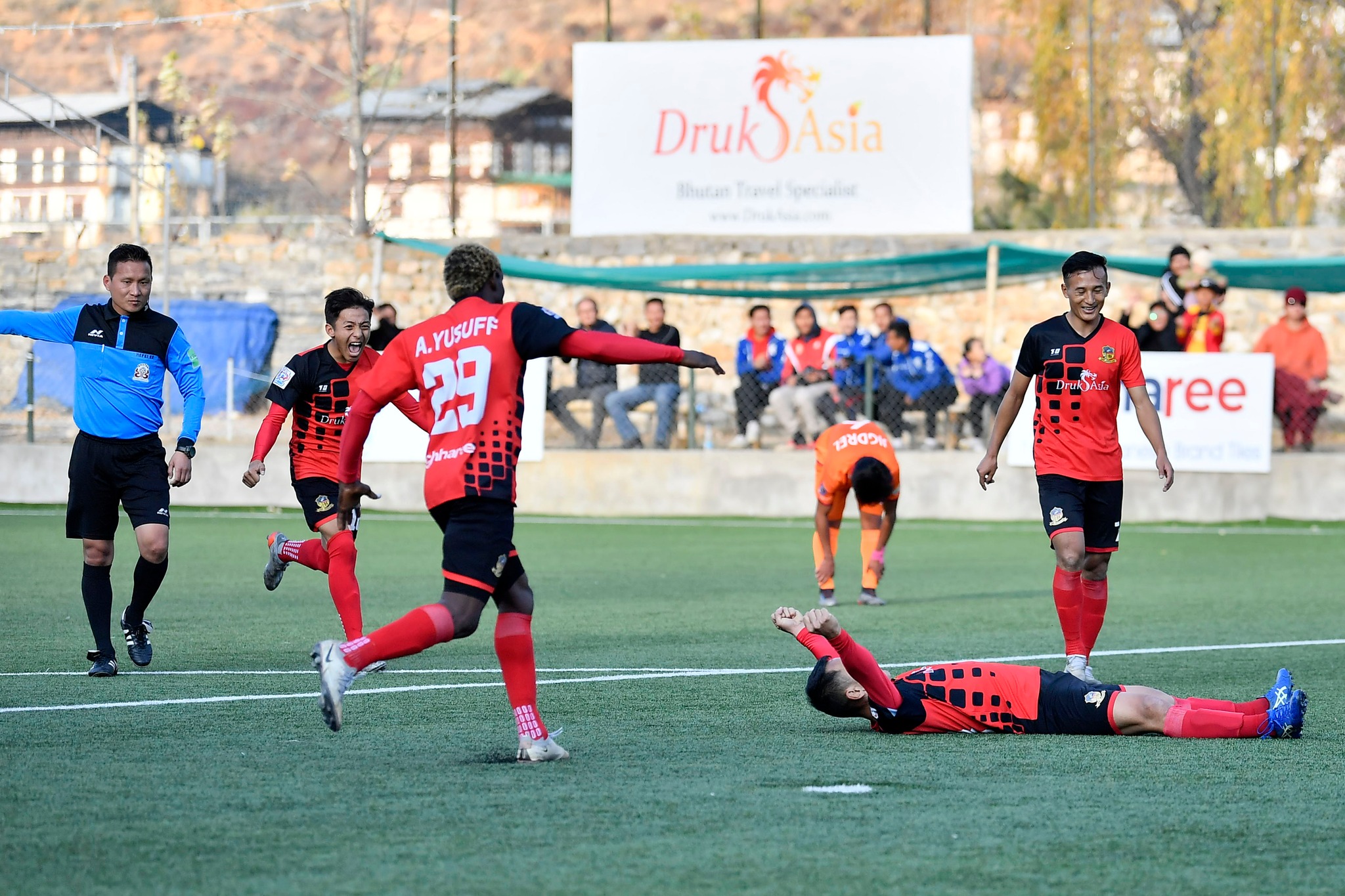 Going into the second half with a goal lead was not a comfortable scoreline for the host. Paro needed at least one more goal to stay comfortably ahead – it did not take long to get another goal through their defense. Transport needed to step up the attack, hence defense line was left open to counter – and the third goal for Paro came through a perfect counter from Kazou. At 68 minutes Kazou made no mistake smashing home from close-range the fourth goal for Paro, and a hat-trick hero did it in style yet again. The misery for Transport continued till the 90th minute with another goal from Kazou, making 5-0 for Paro. 
Paro needed to continue their unbeaten run till the last game of the season to defend the title or else Thimphu City FC or Druk Lhayul FC who are still in title contention could pose a threat to the defending champions.