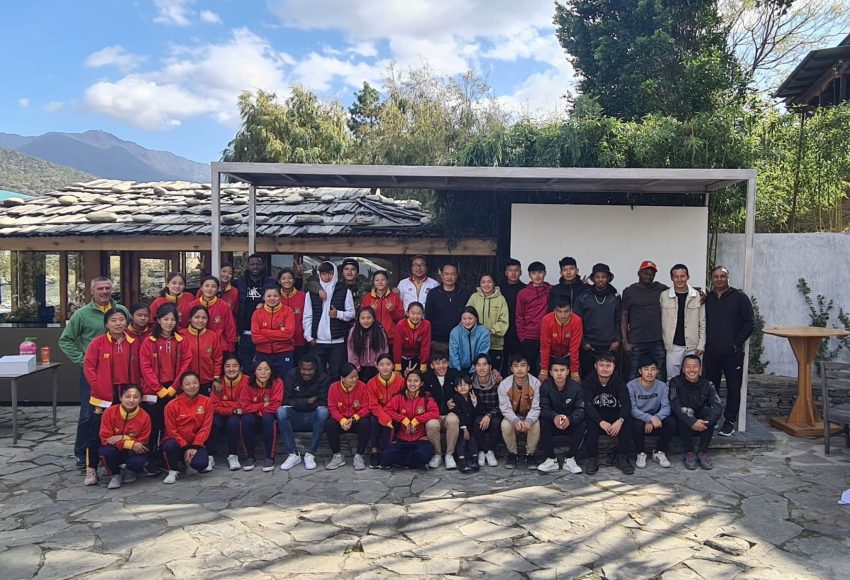 Team Bonding Session – Paro FC
At Tashi Namgay Resort in Paro, the management organized a team-building activity for all the players, including the men's and women's teams. The program was primarily designed to foster players' abilities and encourage cooperation, trust, and improved motivation.
The tastiest barbecue in the town, a singing session, and a dance performance to one of the most well-known songs, "Jerusalma," provided some lighter moments for the players away from the field.
We also had a expereince sharing session where Paro Fc stricker Chencho Gyeltshen, who is a well know bhutanese football shared his journey among the players.
Chencho Gyeltshen precisely shared that one should continue to dream and put in the effort, and you will undoubtedly succeed. He even stated that he has been pursuing his dream of playing in Europe.