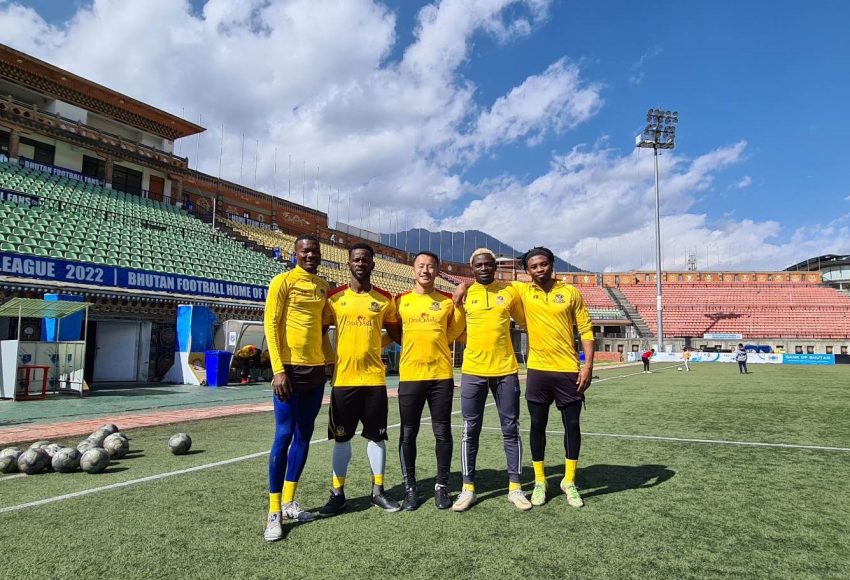 List of Paro FC Foreign Players – BPL 2022
Paro FC has attracted some of the best players from different parts of the world to Bhutan. The club has a track record of producing its own players, but they haven't been shy about splashing the cash to bring in some of the finest players from around the world.
There are five distinct nations represented among the five foreign participants. The squad has benefited greatly from these foreign players, particularly in the BoB Premier League 2022 season. All of these players have experience on the field and have participated in high level football competitions in their career.
In order to raise the level of play and provide the young Bhutanese players a chance to compete on the same field and receive greater exposure, Paro FC has been investing a lot of time and money to bring these foreign players into the club.
Kazuo Homma should be an example to every single young player in Bhutan. Kazuo Homma is a player who shows desire and passion on the football pitch. He is a player who fights and wants to win.
Similar like Florent, who has demonstrated his ability to remain calm and collected while working relentlessly to be the best.
Young Bhutanese players with similar passion and drive are what we want to nurture. We want to create Bhutanese players who are strong from a psychological standpoint in addition to technical and tactical standpoints. Our goal is to create players who have a growth attitude. Players should enjoy learning, be willing to learn from their mistakes.
Here are some quick facts about the five international players.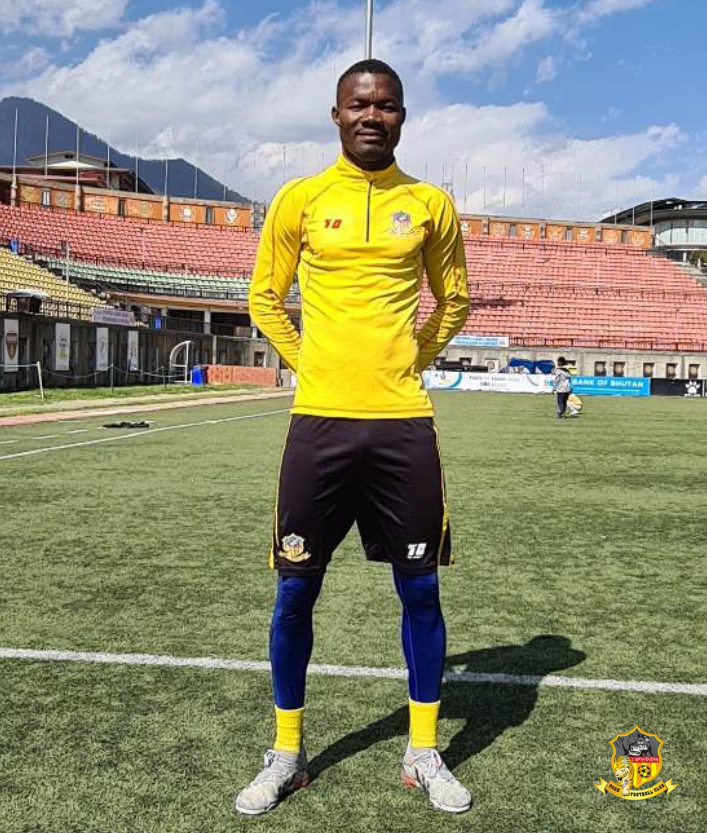 Name: Koara Larba Florent Kone
Date of birth/Age: Jul 4, 1994 (28)
Place of birth: Burkina Faso Ouagadougou
Citizenship: Cote d'Ivoire
Position: Central Defence
Name :Dela Row
Date of birth /Age :May 31,2000 (22)
Place of birth : Accra, madina
Citizenship : Ghana
Position : Attacking mid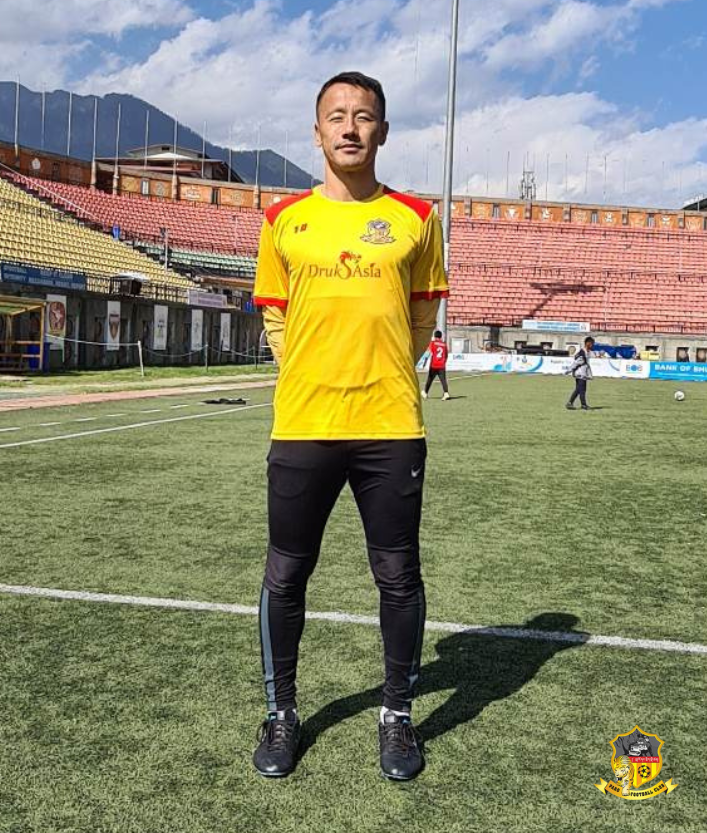 Name: Kazuo Homma
Date of birth/Age: Mar 17, 1980 (42)
Place of birth: Japan Yokohama, Kanagawa
Citizenship: Japan
Position: Striker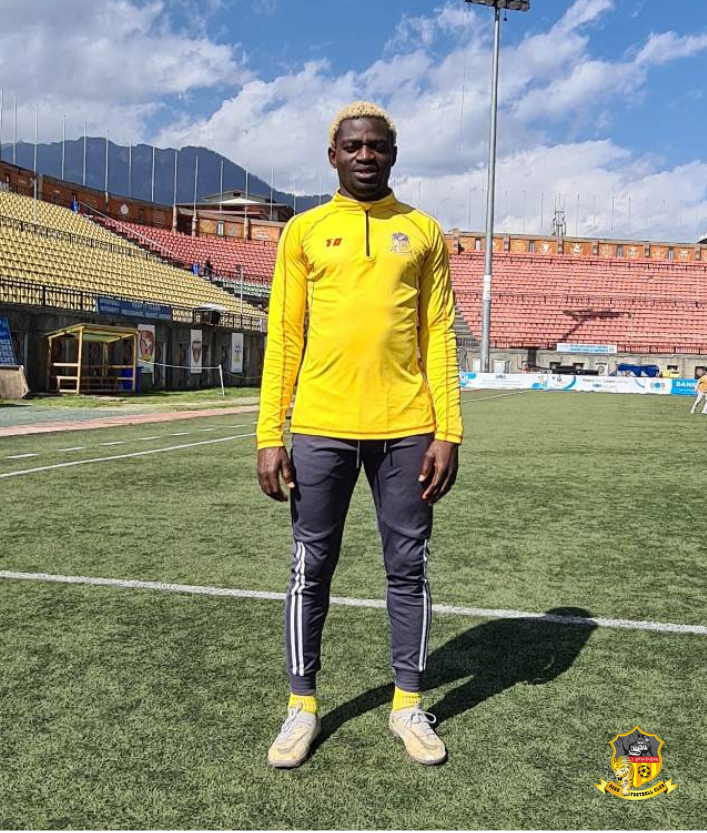 Name: Aderemi Yusuff Adewale
Date Of Birth /Age: February 27,1998 (24)
Place Of Birth: Nigeria Ibadan
Citizenship : Nigeria
Position: Striker/ Winger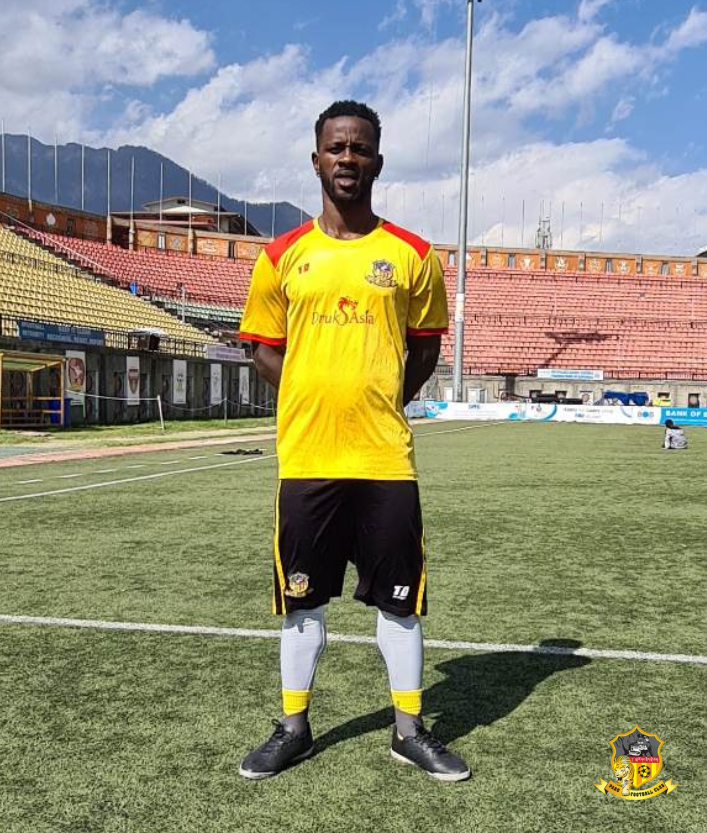 Name: Stephane Dang
Date of birth/Age: Apr 10, 2000 (22)
Place of birth: Cameroon Yaoundé
Citizenship: Cameroon
Position: Defensive Mid