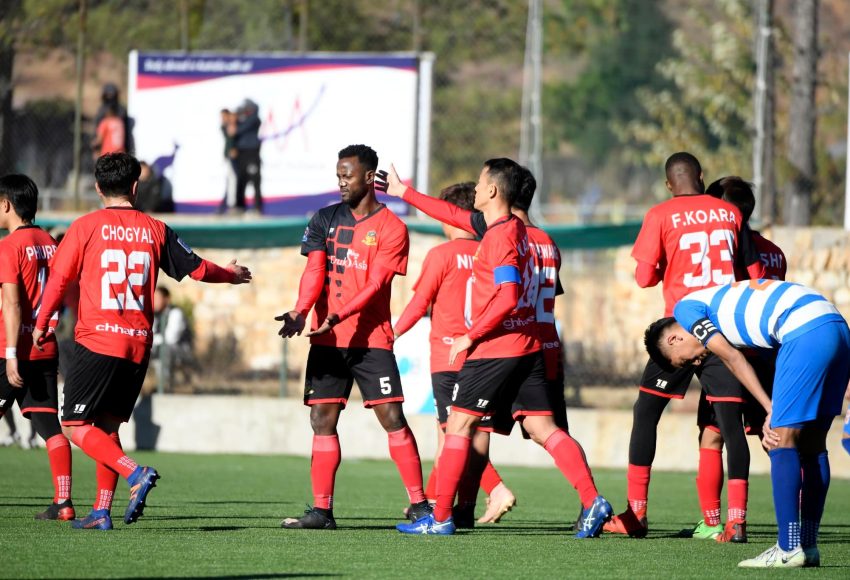 Another win, another clean sheet ! (Paro FC vs RTC FC)
Big game for Paro FC against another young team, Royal Thimphu College FC (RTC). Highly anticipated fixture after the excellent shown by the RTC in the last match. The visitors are looking to keep the winning momentum and grasp three points to stay in the top four. The visitor visibility looks good with possession in the early quarter of the game.
Puspalal had to make some tactical adjustment to counter the pressure, and were able to create constant pressure on the energetic side, that has resulted into a penalty. Kazou took in charge of the penalty, and comfortably sends RTC Goali the wrong way to put Paro ahead. Paro made sure to keep pressing high up the pitch to force RTC stay within their half. Paro FC got another opportunity with a prefect low cross from fullback Nima Tshering, and a tap from Kazou was enough to doubled his tally and sends Paro FC two goals upfront at twenty third minutes. The RTC struggled to progress the ball quicker and find hard to break Paro FC defense line. The RTC FC had a fair share of possession going to second half.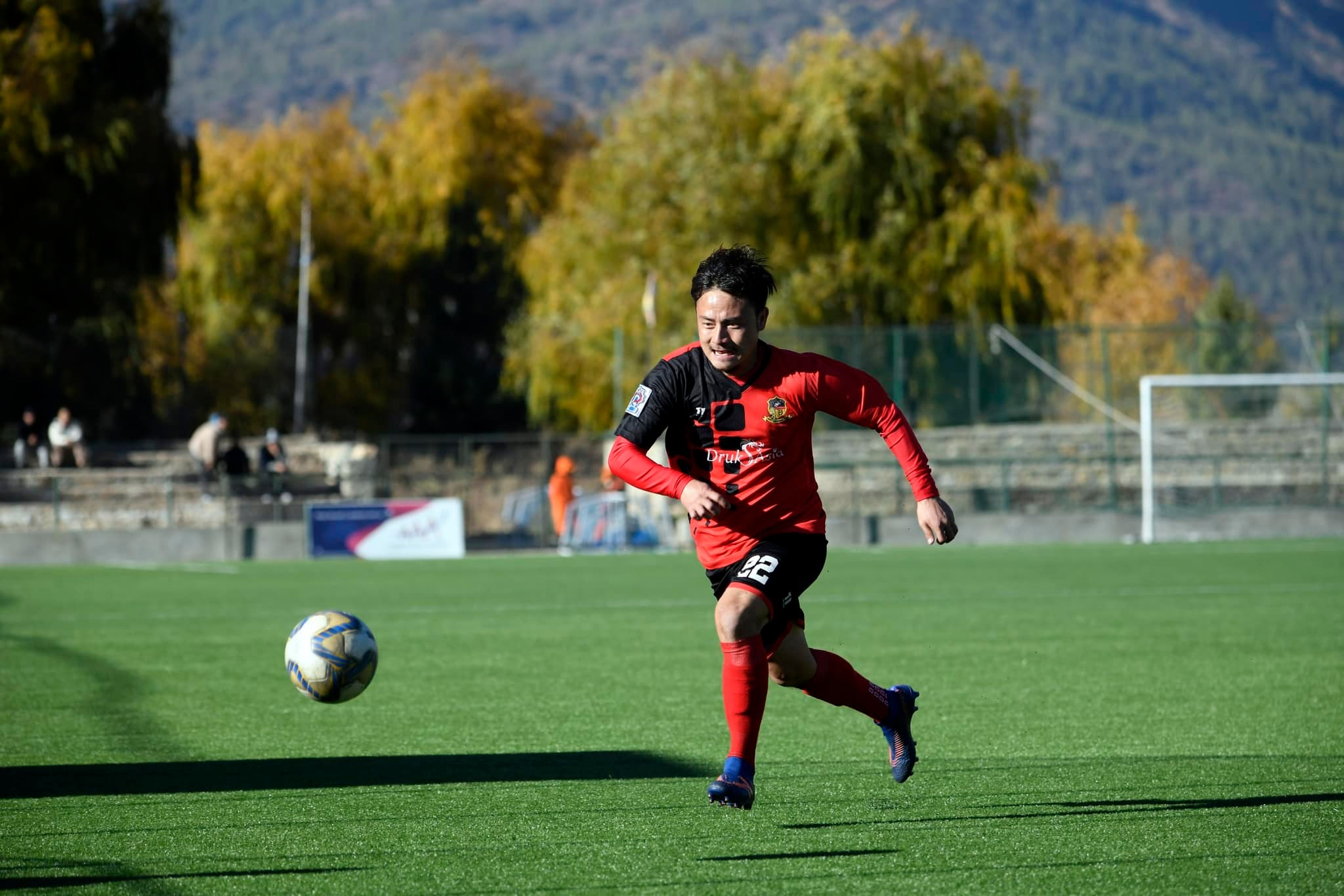 Second half for Paro was much better in terms of attack and position. Several goal scoring chances were denied by visitors Goali, in total twenty shots and thirteen short on target against visitor's four shots on target. Visibility Paro was dominating the possession through second half of the match. 
Nevertheless, visitors too had some good chances to equalize through set pieces. Gyeltshen zangpo had to make some close range saves. In the last quarter, Yusuf, made a comeback to replace Chencho Gyeltshen who was injured in an acrobatic over head-kick attempt.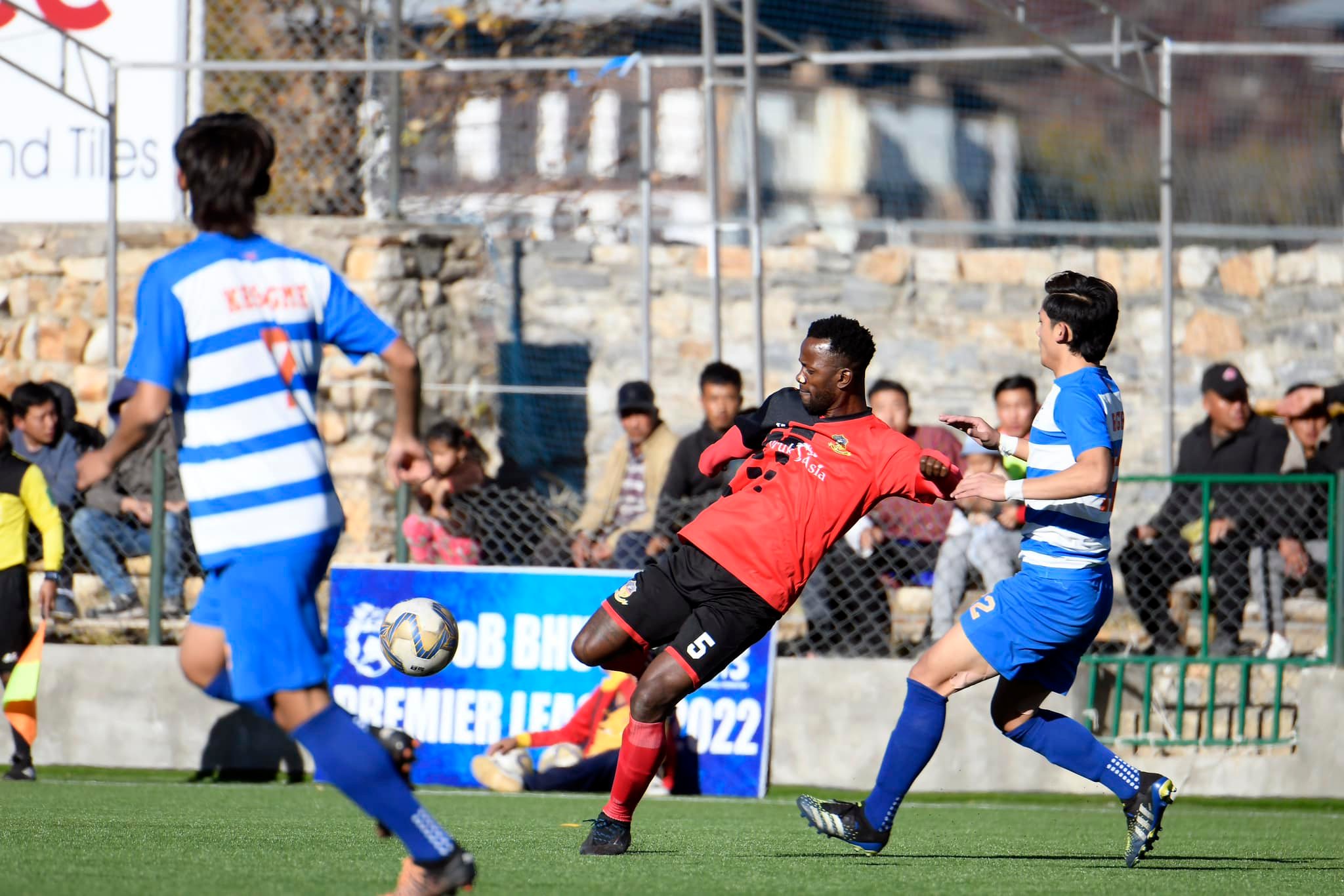 Pushpa's men comfortably managed to keep visitors attack away from the goal to confirm three crucial points and a clean sheet ahead of Saturday's clash against Ugyen Academy FC at Woochu Sports Arena.