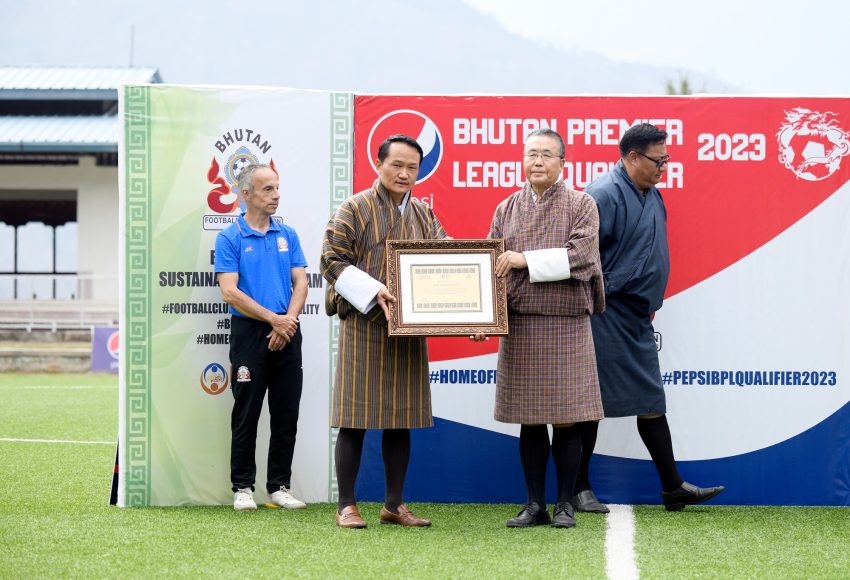 Paro FC receives AFC club License
Paro FC receives AFC Club license. 
The AFC Club Licensing for the competition year 2023 were fulfilled by Paro FC, Thimphu City FC, and Ugyen Academy FC. Out of the six clubs that registered for the AFC Club Licensing, only these three clubs successfully obtained the license.
Similarly, for the National Club Licensing, a total of 17 clubs applied for the license, but only four clubs, namely Thimphu Women's FC, Ugyen Academy WFC, Thimphu Raven FC, and Namlha FC, met the Club Licensing criteria and were granted the license. 
AFC club license is issued after  a club meets criteria in five different sections – Sporting, Infrastructure, Personnel and Administrative, Legal and Financial obligations.