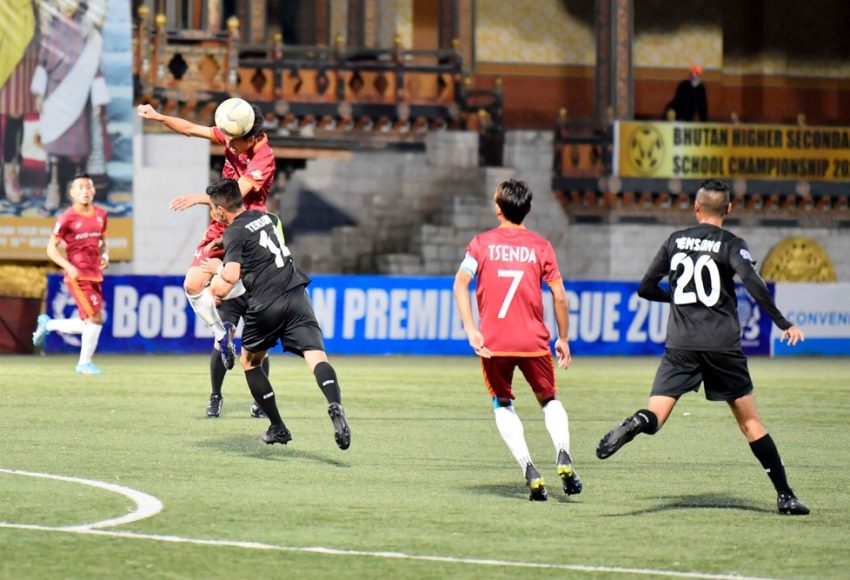 Transport United FC sensation Tsenda Dorji is taking his inspiration from CG7
Chencho Gyeltshen, a forward for Paro Football FC, is a hero to Transport United FC sensation Tsenda Dorji, who refers to him as his idol and has made no secret of his love and respect for CG7.
Tsenda Dorji is well-known as a goal-scoring machine who possesses excellent skills in technique, pace, and goal-scoring sense. He has a unique blend of natural athleticism and pro footballing intuition. It's not the speed alone which sets him apart from others– it's a fact he can do things at a speed that other players can't.
Tsenda Dorji has won two awards as the "Most Valuable Player" and the "Highest Scorer" this year during the BFF President's Cup 2022, which featured six Bhutan Premier League clubs (Transport United, Paro FC, Thimphu City FC, Druk Lhayul FC, Tensung FC, and Ugyen Academy FC) as well as two teams from the east, FC Youngsters and Sherubtse College. He has also won two Man of the Match awards in the current BOB Bhutan Premier League 2022.
Tsheda Dorji stated that "because of what CG7 accomplished in football, he looks CG7 as his hero and source of inspiration. Even after achieving so much success, he has won numerous times and still does."
The BOB Bhutan Premier League 2022 will pit the two teams against one another on October 2, 2022, at Changlimithang Stadium at 6:00 p.m.
The most exciting part of this match is that his hero, CG7, and prolific goal scorer Tsenda Dorji will play as opponents and share the same jersey number: 7.
Join us for the most exciting match.
#ParoFC #ParoFootballClub #FootballinBhutan #BhutanFootball #ParoFootball #FootballinAsia #BOBBhutanPremierLeague
#BhutanPremierLeague2022 #BPL2022 #parowomensfc #parofootballacademy #liveyourdream