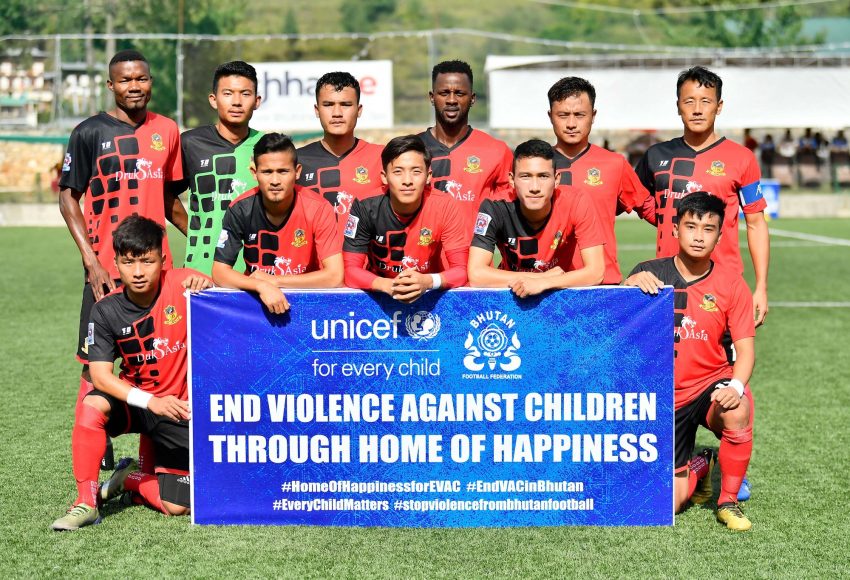 PARO FC AND TRANSPORT UNITED FC: FOUR SEASONS OF RIVALRY!
One of the BoB Bhutan Premier League's 2022 most thrilling matches, and one that is more intense and fascinating to watch, is Paro FC vs. Transport United FC.
The match is always the most important game for both teams during the season.
This game has become more than that, especially after 11 matches played between the two teams over four seasons, where Paro FC has won 5 and lost 6. We all know both teams have won more trophies and played a good number of international matches, which alone makes it intense, but this game has become more than that.
Winning this difficult away fixture will level the tally against the two-decade-old club that has long dominated the league and Bhutanese football.
Many of the top footballers in the nation want to play for Transport because of the club's long history in the sport.
It's an enjoyable opportunity to play against competitive rivals because Paro FC has improved as a team over the course of its five seasons and is currently in contention for the BPL table top after 5 matches. Transport United, which has been winning consistently, has gained the momentum and confidence to end Paro's winning streak.
The current unbeaten streak for Paro FC is five out of five.
This game could be compared favorably to one between Manchester United and Liverpool or to one between Barcelona and Real Madrid.
One of the most thrilling games in the BOB Bhutan Premier League 2022 is Transport United FC vs. Paro Football FC, which pits the two most successful clubs in the nation against one another, and each of which has a glittering trophy cabinet. On October 2, 2022, Changlimithang Stadium will host the competitive game. Join us for the most exciting match.